Supply fears ease as Shanghai Port stays open in lockdown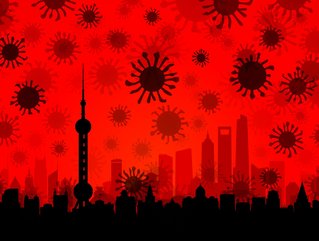 Port of Shanghai remains operational despite citywide Covid lockdown, easing fears that global supply chains would face massive and prolonged disruption
The Port of Shanghai - one of the world's largest - is continuing operation, despite a staggered citywide lockdown imposed in China, easing fears that a port shutdown would see widespread and prolonged supply chain disruption.
The lockdown, which was imposed on 28 March in Pudong on the east side of the Huangpu River, has seen businesses close and people told to stay at home. But Chinese state media confirmed that the Port of Shanghai is to continue operating.
Maersk outlines Shanghai supply chaos
Meanwhile, the shipping line Maersk - in an advisory note on its website - revealed that some depots in Shanghai remain closed "until further notice".
Maersk also noted that:
Trucking services in and out of Shanghai will be impacted by an estimated 30%, due to a full lockdown on Shanghai's Pudong and Puxi areas until 5 April.
All Shanghai warehouses will remain closed from 28 March to 1 April.
Air operations in Shanghai for existing cargo in warehouses will remain normal, but new cargo acceptance will be impacted "due to the first mile delivery and labour resource constraints".
The Shanghai lockdown is China's biggest city-wide lockdown since the Covid outbreak began more than two years ago. The city is to be locked down in two stages over nine days while authorities carry out Covid-19 testing.
The key financial and trading metropolis - home to 25 million people - has been battling a new wave of infections for nearly a month, even though case numbers are extremely low by most international standards.
project44 blasts China's Covid policy
The Shanghai lockdown follows hot on the heels of a lockdown in the manufacturing centre of Shenzhen.
Following that lockdown, which was triggered by a mere 60 Covid cases, supply chain visibility specialist project44 released a report decrying the damaging effect on supply chains of China's zero-tolerance Covid approach.
"China's manufacturing sector is paying a high price for this zero-tolerance policy, which leading medical experts think is fundamentally flawed," a project44 spokesperson said. "Maybe this will lead the Chinese authorities at some point to rethink the reasoning of shutting down a 17.5-million metropolis for just 60 Covid cases."