Hair-trigger China lockdowns are hurting supply - project44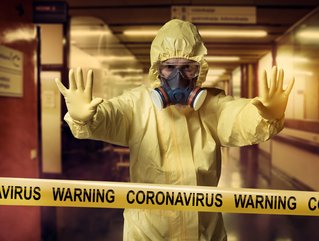 project44 report decries damaging effect on supply chains of China's zero-tolerance Covid approach, after 60 cases shuts down manufacturing centre Shenzhen
China's zero tolerance approach to Covid-19 has seen it go an entire year without reporting a single death from the coronavirus, despite it having killed 6 million people globally to date.
The Chinese see this as a triumph for autocracy over democracy, while the West simply points out that declining to report something doesn't render it non-existent.
Whatever the truth of China's Covid death stats, there can be no denying the effect its hard-line stance on controlling the spread of the disease is having on the ability of global supply chains to function properly.
Just how seriously China's hair-trigger lockdowns are continuing to hit global supply chains has been laid bare by a report from supply chain visibility specialist, project44.
China's export hubs bottlenecked - project44
The report shows:
A 44.1% spike in the number of vessels waiting at the port of Yantian since the Shenzhen lockdown was imposed on March 12.
The opening of Shenzhen has changed nothing, as a lack of warehouse operators and truckers continues to cause delays in filling containers and transporting them to the port. Plus, with factories in Shenzhen closed, the supply of goods to fill containers is drying up.
Other export hubs in China - including Hong Kong and Shanghai - are also suffering from bottlenecks.
When it comes to electric components, Shenzhen is a global powerhouse, not least because it's home to the world's leading electronics manufacturer, Foxconn, which makes parts for Apple, Sony, Nintendo, and HP, among others.
Foxconn was among the many hugely important Shenzhen companies to be becalmed by the latest lockdown. It took a mere 60 Covid cases to send the 17.5-million-people manufacturing metropolis into a seven-day lockdown.
And even though that lockdown has since been lifted, the citizens of Shenzhen, which borders Hong Kong, are required to go through three rounds of coronavirus testing, slowing the wheels of commerce even further, and doing nothing to cut the eye-wateringly large queue of vessels outside Yantian International Container Terminal, the world's fourth-largest port.
project 44 reports SEKO Logistics APAC Manager Jasmine Wall as saying that even though port authorities in Shenzhen have said the port will stay open, congestion is increasing, as port workers and truckers are forced to stay at home. "Already, container loading is decreasing massively," she says.
The report also points out that the fact the Yantian district of Shenzhen remains open is irrelevant, because a lack of warehouse operators and truckers is causing delays filling containers and transporting them to the port
Yantian closure 'worse than Suez' - project44
project44 points out that previous lockdowns in Yantian had a disruptive effect on global shipping that was more significant than that caused by the six-day closure of the Suez Canal, when the giant container vessel Ever Given ran aground.
A consequence of China's zero-tolerance policy is that its population has little of the herd immunity seen in Europe and North America. Project44 says that, given Omicron's highly infectious nature, this means China's zero-tolerance will inevitably lead to further radical lockdowns.
"A shutdown in Chinese exports will exacerbate supply chain delays and reduce inventories held by businesses, which could drive further price increases," project44 reported BIMCO Chief Shipping Analyst Niels Rasmussen as saying. (BIMCO is a shipowner association.)
In conclusion, project44 says "China's manufacturing sector is paying a high price for this zero-tolerance policy, which leading medical experts think is fundamentally flawed. Maybe this will lead the Chinese authorities at some point to rethink the reasoning of shutting down a 17.5-million metropolis for just 60 Covid cases."