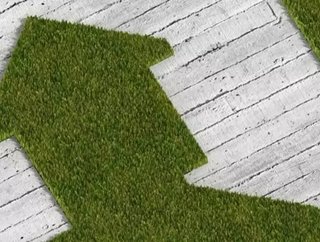 Click here to read this article in the magazine edition! Lorcan Sheehan, ModusLinks Senior Vice President of Marketing, was kind enough to give us his...
Click here to read this article in the magazine edition!
Lorcan Sheehan, ModusLink's Senior Vice President of Marketing, was kind enough to give us his Top 5 Supply Chain Trends for 2012. We asked Dun & Bradstreet's Jim Lawton to provide his analysis to Sheehan's views.
1.) VUCA – The overall macroeconomic environment (Volatile, Uncertain, Complex and Ambiguous). One of the things we've seen is a lot of volatility in the last few years, and it looks like it's here to stay.
Lawton: "Companies are looking for control over their supply chain so they can insulate themselves from much of the macroeconomic environment. The challenge has become as companies have pursued these strategies, they have put themselves in the line of fire for problems. We've seen much more complex supply chains with materials coming from a wide variety of different places. Supply chains are now dependant on this international, interconnected network of all of these players."

2.) China's Changing Role in the Supply Chain – Inflation and rising wages have changed the landscape a bit, and made China less desirable of a location. We're seeing a lot of people examining the role of China in the global supply chain.
Lawton: "I continue to believe that we're going to see more and more of an emphasis with China on the global stage. One of the issues is that it's a much more complex situation than companies were envisioning. The original driver was simple, but the current situation is much more complex. Lowering expenses on supply chains by reducing labor costs in the manufacturing phase of supply chains is changing because of the labor conditions in China. Aggressively outsourcing might not always be the most logical option."

3.) Risk Management – Major natural events impacted supply chains in 2011. Management of Tier 2 and Tier 3 suppliers must become a priority.
Lawton: "A company can't afford for risk management to not be a major focus. If it wasn't as a result of Japan, the flooding situation in Thailand is one more example. The reality is that it's not going to change. You can't anticipate a flood, or a fire, or an earthquake, but you do need to understand the significance of a disaster on the supply chain. That level of exposure is just too great."

4.) Retail Channel Changes – The increasing percentage of online channels, something that traditional retailers need to learn to cope with from a supply chain perspective.
Lawton: "I suspect if you ask Wal-Mart who their biggest competitor is, they wouldn't say Target or Kohl's. They would say Amazon. In terms of the impact of the supply chain, there's a very tactical and mechanical element. It's a different type of supply chain that you need to optimize for a different type of business, and we're clearly seeing that shift."

5.) How can Supply Chains be a revenue enabler? Additional products that can help with the uncertainty of the market. Seeing more of those conversations happening now, but there's only so much that this can do.
Lawton: "There are a couple of things there. One is if I've got the product and you don't, I'm going to make the money. If I can do this by having a better understanding of my supply chain, that sort of capability and competency are going to allow companies to obtain revenue while others are going to be left out. The other piece is finding ways to drive your supply chain and fine-tune the processes. If you can move people to support demand better, you can manage demand as a margin enhancer."