Supply Chain Management Risk 2.0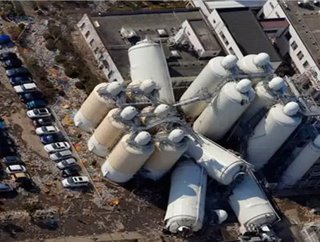 Written by Dan Pellathy Ten years ago, an organization could expect to identify its suppliers and have a general understanding of where they operated...
Written by Dan Pellathy
Ten years ago, an organization could expect to identify its suppliers and have a general understanding of where they operated. Today, a company's suppliers regularly move materials and goods around the globe across dozens of trade lanes,with each supplier maintaining its own supply network. It all adds up to organizations having less visibility into their full supply profile at a time when disruptions - and their impacts - are growing.
Effective supply chain management in today's global economy requires an approach that encompasses more than just-in-time delivery and insurance against damages. Even at a strategic level, common sense support of policies that "mitigate and facilitate" just isn't enough. To meet the challenges of today's global operating environment, firms need to fundamentally reassess what constitutes a threat to their business and then align resources to make their supply chains more flexible and resilient.
Take the earthquake and subsequent tsunami that slammed Japan in early 2011, for example. Direct economic losses stemming from the natural disaster are estimated at $300 billion. Total losses that include these kinds of disruptions are much higher. No organization could have predicted this event, much less prepared for all its effects. But those that took a more comprehensive approach to supply chain management, including planning for such low-probability high-impact events, were far better positioned to target their resources to meet quality standards and deadlines.
SEE OTHER TOP STORIES IN THE SUPPLY CHAIN DIGITAL CONTENT NETWORK
Top 10 Supply Chain Concerns of 2011
Top 5 Steps to Insuring Your Supply Chain
November's issue of Supply Chain Digital is here!
There are well-defined steps - such as increasing threat visibility enterprise-wide, adopting standardized policies and processes, and enhancing localized communication and decision-making - that enable organizations to respond with greater resilience to such disruptions. Given the complexity and breadth of the threats to business continuity in today's operating environment, the most pressing challenge is to build risk management into supply chain management -- not as a break on efficiency, but as a driver of competitive advantage.
Lean supply chain management and risk management may not be friends, but like it or not they're going to have to play nicely together. The kinds of disruptions that manufacturers are facing today are broader and more unpredictable – partly as a result of the extension of supply chains in a search for savings and partly because in a dynamic global economy, change is the only constant.
Pellathy is Senior Editor at iJET, a leader in travel security and risk management solutions for public and private sector organizations.