Supermarket ASDA charters ship to protect supply chain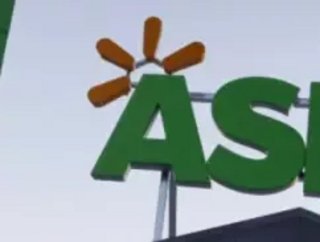 British supermarket ASDA, which is owned by Walmart, has chartered a ship to prevent a supply chain Christmas crisis
To protect its loyal customers from the supply chain crisis, British supermarket ASDA (which is owned by Walmart) has chartered its own cargo ship, to ensure that Christmas decorations and gifts are delivered to its 584 stores.
ASDA is a wholly owned subsidiary of Walmart. Across the UK, ASDA serves 19mn customers per week and has an annual revenue of £22bn. 
The supply chain woes that won't cancel Christmas 
Across the world, businesses have been held back by the supply chain delays caused by the various pandemic lockdowns and quarantine measures. The floods seen in China and Europe earlier this year have also caused a backlog. 
To ensure a seamless transport of goods, ASDA has said it has:
Hired an extra 15,000 temporary workers to serve customers and manage the warehouse 

Increased home delivery slots to one million in the week before Christmas, to lessen the number of people in stores
Walmart wages in against the supply chain crisis 
Across the Atlantic, President Joe Biden held a virtual meeting with CEOs to discuss the supply chain delays. Food Lion, Samsung North America, Etsy and Mattel all sent representatives. Doug McMillon, Walmart chief executive, said he was pleased with the Biden administration's hard work to ease supply chain bottlenecks in the run up to the holidays.
"We are seeing progress", said McMillon. "The port and transit delays are improving. Because of what you all did to help with overnight hours, and because of the team's work to reroute to other ports, to extend our lead times, and have other creative solutions, we have seen an increase in throughput over the last four weeks of about 26% nationally in terms of getting containers through ports."