Suez Canal: Hopes grounded ship will be refloated by Sunday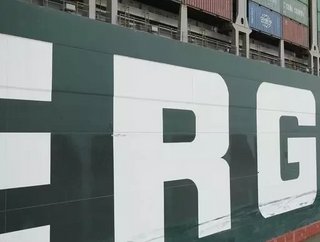 Threat to global supply chain worsens as Suez Canal blockage enters the fourth day - but mass excavation begins to prep vessel for Saturday evening atte...
Shoei Kisen Kaisha, the Japanese owner of the container ship blocking the Suez Canal, says it aims to have the vessel refloated by Saturday evening, local time. 
If successful, plans to dig around the ship and move it during high tide will unblock the shipping lane after five days of disruption to global supply chains. 
Efforts to use tug boats to dislodge the Ever Given, a 400-metre long ship laden with goods travelling from China to the Netherlands, have proved unsuccessful. It ran aground and became lodged in both banks diagonally across the manmade strait on Tuesday, where it has remained since.
Instead authorities say they will now use mass dredging to remove 20,000 cubic metres of sand from around the ship, digging down to a depth of around 16 metres. This, they say, should allow the vessel to float freely and unclog the vital global trade artery. 
Impact on supply chain 
It is estimated that at least $9.5bn worth of goods have been delayed since the Ever Given ran aground on Tuesday. Reports suggest tankers and other freight vessels are now being diverted around the Cape of Good Hope - a journey that can add between 3000-5000 nautical miles depending on the destination - rather than wait for the situation to be resolved. 
Navigation of the vital shipping lane was suspended yesterday. Admiral Osama Rabie, Chairman and Managing Director of the Suez Canal Authority (SCA) declared that no vessels would be permitted to pass through the canal "until the floatation works of the large Panamanian container vessel EVER GIVEN […] are complete".
Analysts speculate that the container ship, which can carry 20,000 TEU, may be too firmly stuck for workers to shift without unloading at least some of its cargo. 
Maersk, which has at least nine container vessels and two partner vessels directly affected by the situation, says the ramifications of the blockage and its impact on global supply chains "depends on how long the route remains impassable".
"We are closely following the refloating operations and will do our upmost to mitigate the delay as best as we can," it added in a statement. 
Captain Rahul Khanna, Global Head of Marine Risk Consulting at Allianz Global Corporate & Specialty, says the blockage could compound a shortage of semiconductors that is already slowing production in the car and consumer technology sectors. 
"Lloyd's List has estimated that around $10bn of daily marine traffic could be halted by this blockage and it comes at a particularly bad time for global supply lines," Khanna says. "Car and computer makers are straining from a global chip shortage, exacerbated by a fire in a big chip making factory in Japan.
"The canal is an important route to transport oil and liquefied natural gas from the Middle East to Europe and there is also the potential for delayed shipments to technology and automotive companies as well."