Retail warehousing and distribution networks: Challenges and solutions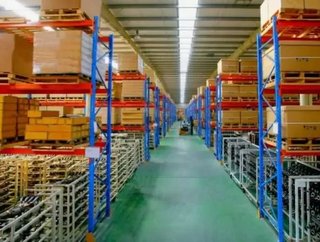 Written by Gursh Atwal, Sales Manager, AEB (International) Ltd The success of online retailers has been linked to the demise of many high street shops...
Written by Gursh Atwal, Sales Manager, AEB (International) Ltd
The success of online retailers has been linked to the demise of many high street shops in the UK, most recently HMV and Jessops. The remaining retailers have clear strategies which incorporate on-line shopping with home delivery and are often further supported by other initiatives, such as click and collect, where goods are ordered online but delivered to a third party address, e.g. a local garage or convenience store, to avoid the disappointment of missed home deliveries. A relatively new trend is the effect social media has on online purchases. If, for example, photographs of a celebrity's latest outfit is 'trending' on Twitter, demand for that (or a similar) outfit can be expected to swiftly increase online and in-store sales. Today's warehouse management systems (WMS) have to be flexible enough to react quickly to this unpredictable source of demand as well as face the challenge of facilitating demand forecasting, stock holding and distribution for both store deliveries and online orders.
Further to this, there is an ever growing requirement for WMS to support a number of different distribution strategies within a single facility, which requires features such as cross docking, consolidation and bulk packing, small parcel packing, expediting of urgent orders and promotion management. In addition, as more value adding services such as further processing of items – for example ironing, folding, cooling, bar-coding, mixing, re-packing, labelling, etc. - are pushed up the supply chain or outsourced, WMS have to be flexible enough to manage the process flows, tracking the movement of the goods and capturing key information while maintaining complete visibility throughout.
All of this means that WMS software solutions must be capable of managing the different workflows within the warehouse, directing resources based on priorities, facilitating sophisticated packing operations and supporting a comprehensive returns process to name but a few. Taking this one step further, integrating the WMS with the extended supply chain, e.g. suppliers and carriers, is essential to support a streamlined, time critical operation.
Managing Reverse Logistics
Retailers often see a high percentage of returns, in some cases up to 22%. Returns management is a complicated process which each retailer must manage next to their core warehousing and distribution operations, often within the same facilities and at great expense. When unforeseen circumstances occur, e.g. the recent horsemeat scandal, product recalls put a further strain on supply chains, consuming significant resources and storage space. Each return represents a value, and needs to be stored accordingly until it has been quality checked, destroyed or processed for new sales, returned to the supplier or otherwise managed in accordance to the respective retailers' return policies. Today's WMS must be capable of handling the various return strategies and link each returned item with its original order to trigger related financial actions in the master ERP, thus maintaining an audit trail.. 
Managing Complexity and Maintaining Visibility
The rise of international trade also has a direct impact on the complexity of global supply chains, which now need to support multi-layered processes across multiple supply chain partners and time zones. The longer the supply chain, the more difficult it is to control, especially if valuable transactional data is captured and stored by different systems and on different platforms. Retailers are recognising that connecting isolated systems is necessary to achieve real time transparency on stock throughout the entire supply chain and to manage their procurement and fulfilment networks more proactively. Overarching collaboration solutions that integrate all relevant systems including ERPs, WMS, TMS and external business partners systems provide full traceability and auditability, which in turn gives retailers the certainty that they know the origin of their goods and can track them through their entire supply chain.
Data capture and visibility across the entire supply chain is the key to success and competitive advantage. Without visibility, retailers are highly vulnerable to any supply chain disruption and cannot implement pro-active replenishment strategies to manage unexpected events. Collaboration between all supply chain partners is necessary to provide a comprehensive view of all goods in stock or transit, from order to processing and final delivery. The more information available to the retailer real time, the faster they can react to events ensuring they are always meeting the demands of their customers, be that the shopper in the store or the shopper at home.