Regional supply chain problems add complexity, says Kinaxis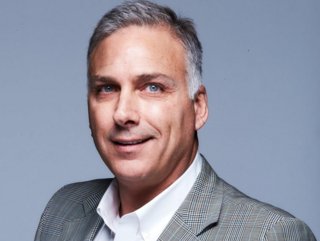 Richard Lord, VP Sales, Asia-Pacific, Kinaxis
Global supply chains are facing similar disruptions but regional complexities bring unique challenges, says Richard Lord, VP Sales, Asia-Pacific, Kinaxis
Tell us a little of yourself and Kinaxis
I am an enterprise software entrepreneur with 25 years' experience in building effective enterprise software sales operations in Asia-Pacific and Japan. Kinaxis combines human intelligence with AI and planning to help companies plan for, and monitor, risk.
How can businesses plan amid supply chaos?
It's clear there will be more and more disruptions in the future, so forecasting both demand and supply will be even more challenging, looking ahead. The key to thriving in the future will be to move beyond the slow, cascaded planning processes of the past 30 years.
This means eliminating operational silos and focusing on improving the end-to-end supply chain, instead of individual links. By using a single version of the truth, built from accurate, up-to-date real-time data, businesses will gain a competitive edge.
How does Kinaxis use ML to solve planning problems?
We use Heuristics for real-time simulations in supply-and-demand planning, optimisation for use-cases, and machine learning for complex industries, such as retail, consumer packaged goods, life sciences and problems that require significant training.
What's unique about our application in machine learning is we use a 'self-healing supply chain' solution. This automatically improves the accuracy of planning design assumptions and continuously keeps companies' supply chain operating in top health.
What supply chain problems are unique to APAC?
For APAC, the biggest challenge is the diversity in culture between North Asia, South Asia, South-East Asia and the Pacific. Cultures, languages, ways of thinking, and the time required to build trust are different in every country. China-related political issues may drive unexpected policy changes at any time without warning, and these in turn may hugely impact businesses across the region.
Cross-border supply chain challenges remain despite free-trade agreements; borders are not as open as in EMEA. Plus they are sometimes closed, due to unexpected policy changes. There is also total dependence on ocean freight or shipping. Even ESG compliance will require tremendous investment and business model changes to many firms in the region.
The scale of the business and market size for the companies in APAC is also typically smaller than those of Europe or the Americas. There's no maturity of the market, as not all countries or companies are able to embrace technology as fast as others.

What's the future for supply chains in APAC?
We are on the verge of a major generational change in how supply chains will be managed by the next few generations. Boards today are asking CEOs what they will do differently when the next pandemic or war or other disruptions happen, and they are demanding that we move our supply chains from being vulnerable to being resilient.
In future, supply chains in Asia – and globally – will be focused on resilience and environmental efficiency. Processes will break down silos, so there is transparency and no secrets between functions.
It will be mandatory to democratise learning post 2022. When faced with a decision, anyone should be able to simulate anything, anywhere in the supply chain, in any timeframe, and know in advance what the outcome will be and whether they are helping or hurting the company. This is what the future must look like.
Who inspires you?
I have drawn inspiration from all of the leaders I have worked for over the years, both in terms of what I want to strive for, as well as what I do not want to emulate.