Profile: Gebrüder Weiss, the world's oldest logistics outfit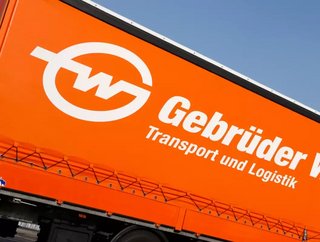 Gebrüder Weiss, the Austria-based logistics and transport company, was founded over 500 years ago, in a Europe still emerging from the Medieval age
At an astonishing half-a-millennia old, Gebrüder Weiss is by some margin the world's oldest transport and logistics company. 
Today, Gebrüder Weiss group is a private freight-forwarding company that has facilities and offices in 150 locations worldwide. In 2020, it transported 14.8 million consignments, around 57 million parcels, 141,000 standardized shipping containers and 53,000 tons of air freight.
But this is a very different picture to when the company began life, way back in 1474. Indeed, the timeline of Gebrüder Weiss is a timeline of history itself. 
1474  Begins life as the Milanese Courier Service, operated on behalf of the town of Lindau by the Spehler and Weiss families.
1592  The Gebrüder Weiss company is founded, with a trading post in Fussach, a municipality in the district of Bregenz, in the Austrian state of Vorarlberg.
1781  Fussach is used for temporary storage and checkpoint for couriers. The company begins to provide transport services to the emerging textile industry in Vorarlberg.
1823  Josef Weiss becomes sole owner of the trading post. He trades under a new name: Spedition Gebrüder Weiss. Three years later, the courier service to Milan is nationalised.
1872  With the opening of the railway line from Bregenz to Bludenz the company's HQ is relocated from Fussach to Bregenz. From 1884 - with the completion of the Arlberg tunnel - there's a direct railway link as far as Vienna, and across the Brenner Pass to Venice.
1914  Gebrüder Weiss establishes branches throughout the Austro-Hungarian Empire, in Vienna, Trieste and Genoa, as well as Switzerland.
1921  With Europe ravaged by the Great War and the Spanish Flu pandemic, Ferdinand Weiss assumes management of the company. Despite a world economic crisis, he charts a steady course of expansion, and opens new branches in Hamburg (1932) and Wels (1941).
1945  Railway stations are damaged by bombs, and trucks are routinely seized by the allied forces. Yet the company finds new beginnings, thanks to supply transports of food and aid. It also receives funding as part of the $15bn Marshall Plan, designed to rebuild Europe.
1950  Expands into Austria, with branches in Innsbruck, Graz and Linz. This marks the beginning of overland transport across western Europe.
1974  The oil crisis sees energy prices increase by 70 per cent, sparking a global economic downturn. Against this backdrop, Gebrüder Weiss makes its branches in Switzerland independent subsidiary companies, and introduces a computerised accounting system.
1988  Establishes the APS parcel service with two Austrian partners, which quickly becomes the B2B market leader in Austria. 
1989  After the fall of the Iron Curtain, Gebrüder Weiss sets up branches in Budapest, Prague, Brno, Bratislava, Maribor and Ljubljana. Before long, it also opens branches in China, in Shanghai and Quingdao.
1995  Austria joins the European Union. Gebrüder Weiss loses a large chunk of its customs business to the domestic market, which accounts for a third of its net output. It reorganises, and emerges to exploit new opportunities offered by the extended market.
1998  The birth of the Internet means customers and partners can track and trace shipments, and obtain information on inventories with the click of a mouse. 
2005  Establishes System Alliance Europe - a package freight network - with 15 partners. New facilities are built in Austria, Germany, Hungary and Romania. GW's subsidiary company, x|vise, opens a branch in Dubai.
2008  Following the end of the Balkans conflict, it establishes operations in Bosnia and Herzegovina. 
2013  Sets up a new logistics centre in Tbilisi, and completes the takeover of transport company Far Freight, extending further into central Asia.
2017  Firms up its presence in both the East and the West. Sets up a territory HQ in Chicago, and other facilities in New York, Atlanta, Boston, Dallas and Los Angeles. There are also new locations in Hong Kong, Shenzhen, Zhanjiang and Guangzhou.
2020  During the Covid pandemic, Gebrüder Weiss maintains all services, thanks to digital customer portals in Austria, Germany, Switzerland, the Czech Republic, Slovakia and Hungary. Also enters the market in South Korea, Australia and New Zealand. 
Gebrüder Weiss fact file
Net sales 2020: EUR 1.77 bn.

Employees: 7,400

Apprentices: 257, in Serbia, Austria, Germany and Switzerland

Logistics area: Approximately 710,000 m²