Port Melbourne set for new Automobile Handling Facility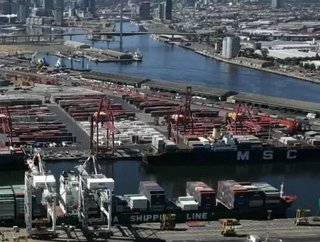 Australias biggest car terminal, at the Port of Melbourne, is set to expand after contract agreements were confirmed recently.MelbourneInternational RoR...
Australia's biggest car terminal, at the Port of Melbourne, is set to expand after contract agreements were confirmed recently.
Melbourne International RoRo and Auto Terminal Pty Ltd (MIRRAT), a subsidiary of Norwegian logistics company Wallenius Wilhelmsen Logistics (WWL), has been granted the rights to develop and operate a new 185,000 square metre automobile handling facility north of the current Webb Dock West car terminal at Port Melbourne.
Leighton Contractors, which has been working in the ports and marine sector for more than 20 years, will build the new facility. Development of the new terminal will create employment opportunities and help cater for forecast demand of 600,000 vehicles by 2025.
The expanded facility will be able to handle up to 180 million units a year and will have a total berth length of 920 metres. Other new facilities will include an 8,000 square metre enclosed cargo storage area, a maintenance area and truck parking facilities.
Victorian Minister for Ports David Hodgett announced in a statement released last Friday that the project had been given the green light.
In other reports, Hodgett said: "The Port of Melbourne is the nation's largest automotive terminal, handling more vehicles than the ports of Fremantle, Adelaide and Brisbane combined.
"The bid lodged by MIRRAT for the rights to build and operate the new automotive terminal offered a competitive, value-for-money solution that ensures the port will continue to evolve and retain its crown as the nation's leader."
The new terminal will use innovative solutions to manage trucks and integrate the flow of vehicles through the port's new pre-delivery inspection hub. The expanded terminal, meanwhile, will consolidate vehicle handling at a single location and reduce the number of car carrying trucks travelling through the Westgate corridor.
An earlier acquisition on the part of MRRAT of a long term lease to operate the facility had been subject to concerns the firm could use its position as the sole operator of what is the only automobile terminal at Port Melbourne to discriminate against shipping companies who compete with the ocean shipping operations of its parent company.
The Australian Competition and Consumer Commission, however, eventually granted authorisation for the lease upon the condition the ACCC be able to publicly review the lease after two years and every five years thereon after.
With revenue of $2.3 billion and 5,800 employees globally, WWL operates 12 terminals and 62 processing centres worldwide which handle around six million automotive and rolling equipment units worldwide.