The Olympic Global Village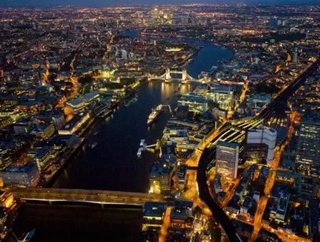 Written by: Imogen Reed Will the streets of London be paved with gold this summer? Certainly there will be plenty of gold medals being handed out durin...
Written by:  Imogen Reed
Will the streets of London be paved with gold this summer? Certainly there will be plenty of gold medals being handed out during the Olympics. However, will the hospitality industry be able to reap the benefits of the huge increase in tourism during the Games? With an estimated four million tourists visiting for the Olympics this really should be a lucrative time for hospitality businesses. Research has estimated that the Olympics should benefit the economy by the tune of £750 million with the hospitality, catering and retail sectors set to see the greatest increase in demand.
The challenge for hospitality businesses is to meet the increase in demand despite the pressures that are going to be put on the Capital's infrastructure. The key is to ensure business continuity. During the Games the Olympic Route Network (ORN) is being put into place on core routes from central London to the Olympic Park in Stratford, venue routes, training routes and an alternative backup ORN. There is also a Paralympic Route Network (PRN) for the duration of the Paralympics. The aim of the ORN is to allow traffic to run smoothly. However the ORN routes will contain a number of temporary restrictions such as banned turnings, suspension of parking and special "Games Lanes". Businesses on the ORN will also be subject to time restrictions on deliveries.
So what steps should hospitality businesses NOW be taking to get ready?
Plan ahead – make sure that you are completely aware of how the changes in the road network (ORN) will affect you and your business. A very useful website is the London 2012 Travel Advice for Business website which will be constantly updated with travel information. If necessary, reroute the deliveries to avoid areas affected by the Games. Consider also joining up to a TFL transport for business workshops which are being specifically run to help prepare businesses for the Olympics. Most importantly have a plan!
Talk to your Suppliers - let them know your expected needs and how they differ from your normal requirements. Also understand any changes that they are planning on making during the Games so that there are no nasty surprises. Make sure they have back up plans in place and are covered for all eventualities. For example ensure that all trucks being used are fully serviced and that they are covered by full fleet insurance.
Pre plan and reduce deliveries – arrange for all non-perishable provisions to be supplied before the Games so that the number of actual deliveries required during the Games can be reduced. Talk to neighbouring businesses so that some deliveries may be combined. Find out if there are any local storage areas so that extra supplies can be stockpiled nearby prior to the beginning of the Games;
Rearrange deliveries to different times - The ORN will limit deliveries to night time deliveries. The London Lorry Control Scheme however limits deliveries that can be made at night in order to protect London residents from noise pollution in normal times. During the Olympic period there will be no blanket exemption or lifting of these provisions. However London Councils have agreed that during the Games there will be a level of flexibility. Individual businesses must therefore apply to the London Councils who will be happy to consider special routing requests. If night time deliveries are arranged have you got sufficient staff to cover? Consider using security staff in a different role?
Revise the type of deliveries – If you normally receive your goods in a large HGV would it be possible to talk to your suppliers and get them to deliver in smaller vans instead? Perhaps it may be possible to deliver to a central location from where you can then pick your stock up. If you normally deliver goods to customers could you persuade your customers to come to you, maybe on foot?
Do preventative maintenance and service equipment - to safeguard against any unexpected interruptions. A broken refrigerator in the middle of the Games period could be a disaster! Make sure you have contingency plans in place with respect to fundamental equipment. Talk to your service providers and if necessary pay the extra for a three hour as opposed to a longer call out time in emergencies.
Meet with your staff - Ensure that your staff have made adequate travel preparations to get to work. If difficulties arise consider walking, cycling, lift share and temporary housing arrangements.
The logistical preparations needed to be ready for the start of the Olympics are not insurmountable. The key is to have a plan and be proactive so that continuity can be maintained. The Olympics in London, is after all, a once in a life time opportunity which should be seized and capitalised on.