NewCold set to open second UK cold storage site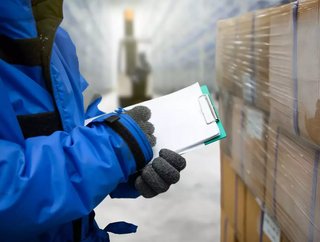 The cold storage logistics firm, NewCold, is set to open a new deepfreeze facility in Corby later this year...
Since opening its first UK site in Wakefield in 2015, the organisation has experienced considerable demand for its services. With the launch of the new facility in Corby set to be in October, it is expected that the first pallets will arrive just 12 months later.
"We have seen an increase in demand for our warehouse and transport services of over 150% in the last five years," said Jon Miles, Country Director of NewCold. "Although the Wakefield plant is the largest of its kind in the country, handling 4 million pallets annually and storing 143,000 at any given time, demand has outstripped supply."
The Corby site is ideally located to support UK frozen food manufacturers and importers that are seeking to create supply chain value. "With a focus on sustainability at both the Wakefield and Corby sites, our unique cold store design – which uses around 50% less energy than conventional stores – coupled with our ability to reduce food miles by using high-volume trailers, will greatly reduce CO2 emissions and energy use," added Miles.
"The decision to build a second facility has been driven by an increasing wide-scale demand for storage and handling, while the number of deep-frozen storage facilities has reduced. This has seen cold stores at capacity during certain times over the last two years and the trend appears to be continuing, so we feel this is the right time to invest."
With its headquarters based in the Netherlands, NewCold is regarded as a leader in developing and operating highly automated cold stores and energy efficient handling systems. At present, the company has around 750 employees worldwide and operates eight locations on three continents.
Read our interview with NewCold here!