A negative doorstep experience could damage retail reputation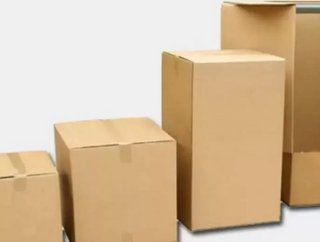 Written by David Upton, Managing Director of DA Systems Ltd As online commerce continues to grow, more and more retailers are aware of the significance...
Written by David Upton, Managing Director of DA Systems Ltd
As online commerce continues to grow, more and more retailers are aware of the significance the experience their customers get when they take receipt of goods and the impact this can have on their own brands. This was one of the findings of  the recent UK documentary 'Dispatches', by Channel 4, which exposed poor practices following undercover filming at a number of the UK's largest delivery specialists.  
Poor practices result in a negative online shopping outcome for some retailers who depend on third parties for their last-mile delivery solutions. Managing the doorstep experience is a big challenge for retailers, as they have very little knowledge of or control over the end result.  
Traditional retail v doorstep delivery
Consider the following example to appreciate why the doorstep experience is so important: A consumer is seeking to buy an expensive sweater from an exclusive fashion retailer online as a gift. If they shopped in the retailer's Bond Street store, they would experience the brand's exclusivity first-hand, complete with scented tissue paper and a designer bag.
Online it's a different story. Customers can order from a well built website and the same item is delivered to the doorstep. It is very quick and convenient, but instead of the manicured shop assistant and beautiful packaging, the recipient is greeted by an unkempt deliveryman carrying a damaged box. Maybe that sweater isn't quite so posh now after all! The same brand, selling goods for the same price via two channels results in a very different end experience for the consumer.
The doorstep experience is one of the hardest aspects for retailers to perfect, primarily because last mile delivery is almost always subcontracted to a third party over which they have limited control. This final transaction  is perhaps one of the most important and leaves a lasting memory for consumers. Retailers therefore need to examine their delivery partners' processes and ensure the customer's doorstep experience is in keeping with the expectations they have of their brand as a whole.
For e-retailers, doorstep experience is even more essential.  Quite often the consumer's only experience or physical contact when dealing with an e-retailer is when the item is delivered. If the user experience is good, they will buy again. If it is bad, it is  the retailers' reputation, not the parcel delivery company's that is affected.
Getting the most from a logistics provider
When identifying parcel delivery specialists to partner with, retailers must consider how the companies responsible for delivering parcels can help maximise their doorstep experience by ensuring goods arrive in perfect condition, optimising the number of deliveries possible in the most efficient way.
The more deliveries a courier is able to make, the quicker customers can take receipt of parcels, without having to pay more for express delivery services.
In addition the best parcel delivery companies will offer value added services.  For instance, do they have the ability to text a customer with an ETA of when to expect a delivery? Do they allow the customer to make changes to the delivery location? All these are important "value adds" that customers increasingly expect when buying online.
The most successful multichannel retailers have real-time mobile data software that underpins the efficiency of s daily deliveries from distribution centres right through to the doorstep. They use branded software to monitor items and capture real-time data like tracking where a parcel is in the delivery cycle and providing accurate data with real business and customer value. Working in this way, a retailer can ensure delivery windows for e-commerce orders are met, by setting pre-defined criteria that alert you to avoid breaches, so your customer service team can proactively respond. Finding a distribution partner that can offer you these benefits will improve the final doorstep experience, reinforcing the retail brand value and increasing the likelihood of repeat business.
About the author
David Upton is Managing Director of DA Systems Ltd, specialists in software solutions for couriers, parcel delivery specialists and retail distribution.