Mobile User Interfaces for the Supply Chain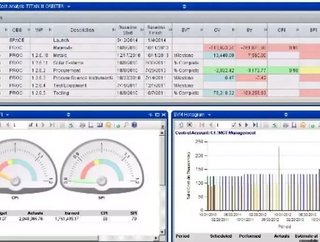 The explosion of mobile devices available today is providing workers with a deluge of new ways to interact with their corporate enterprises. However...
The explosion of mobile devices available today is providing workers with a deluge of new ways to interact with their corporate enterprises. However, despite the advances in hardware, the user interface (UI) on virtually all traditional mobile devices has remained unchanged since the birth of bar-coding.
With the advent of smartphones and tablets being incorporated into the logistics work, it's time we take a moment to review the mobile human user interface and nail down what fits where in logistics operations.
The Devices
New mobile devices include smartphones and tablets, which are being adopted by both executives and an expanding mobile workforce. Traditional ruggedized devices include barcode scanners and other auto ID platforms used in warehousing and transportation operations. 
These devices serve different users (warehouse operatives' vs. executives) but they continue to morph into each other's operations. New device manufacturers are seeking to extend their current reach from the boardroom into warehousing and POS, and ruggedized providers are building smaller, "sexier" devices hoping to garner executive adoption.
With all the changes occurring in the hardware, it is important to consider what is happening to the user's interface.
The UI Field
New application UIs, such as smartphones and tablets, can be categorised into one of two functions:
1.      Dashboards - For mobile executives who want to see enterprise health in one comprehensive screen, or
2.      Drill-down and Alerting - For mobile field professionals who need to know where the customer's fulfillment and satisfaction stands right now. 
To provide these two user experiences, software architects are also creating new UI delivery paradigms, including app-stores and other cloud-centric solutions.
Within ruggedized devices, however, UIs tell a different story; in operations (warehousing, transportation, etc.), the primary UI remains Telnet or terminal emulation.
Originally invented in 1969, Telnet is secure, fast, and ubiquitous. Some attempts have been made at adopting the browser UI, but poor performance of HTML in logistics operations has limited its adoption.
Mobile Logistics User Experiences
With the pace of hardware evolution increasing, what can we expect in the future of the mobile user's interface?
Flexibility adds to Speed and Security
A key feature of evolving mobile UIs is flexibility in delivering mobile business process support.  Executives are enjoying the freedom provided by new device capabilities and want even more across more devices.
Emerging UIs, therefore, are agile, avoiding the long development cycle of traditional applications.  Performance of these UIs must be fast and secure; at least to a level provided by Telnet today. 
More requirements for future mobility UIs should include:
Support for Business Intelligence / Analytics (BI/Analytics)
o   Dashboarding, drill-downs, etc., currently driving executive mobile adoption.
Cross-platform (hardware) support
o   The Holy Grail for UI developers. The ability to write-once and deploy-to-any hardware platform.
o   Multi-modal UIs support voice-directed operations, RFID, POS and various other input/output wedges.
Offline application support
o   Will the app still run offline?
The UI Players
No UI provider today can cover all of those requirements. However, it is important to fully consider the options available today. Below is a categorisation of many interfaces which are currently available, along with their capabilities and a comparison of their abilities:
o   Telnet
§  Lacks dynamic flexibility, but the standard for connected performance and security.  Providers such as Wavelink have even extended the client to include voice and other I/O modalities.
o   HTML including Java
§  The browser is the staple on the desktop and required for SaaS, but its performance is poor for operations and is being bypassed by a line-of-business apps in the boardroom.
o   Includes MCL, RFGen, RhoElements and language options such as C / C#, etc. Programmatic support for any feature except flexibility, due to long development cycles.
Line of Business Applications
o   Primarily iOS and Android applications deployed via the appropriate app store. Limited cross-platform, but a standard for providing BI/Analytics support both on and off-line.   
o   The newest class of UIs and the most promising.  This category includes solutions by Catavolt, Webalo and Wavelink's Velocity. Middleware is inserted between the enterprise application / DB, and the mobile worker's device. Configuration and access control is managed via the middleware and is presented on the mobile clients via a thin-client. Most Flexible with excellent BI / Analytics and cross-platform support. Multi-modality is questionable with only Wavelink's Velocity providing voice I/O.
User Interface Type

Examples

 

Flexibility

 

Adapting to new business processes

BI / Analytics Support

Cross-platform

 

Emerging and ruggedized devices

Multi-modal support

Offline / Casually connected support

 

 

 

 

 

 

 

 

Server-centric

Telnet

HTML

 

Poor

 

Server-side

programming

Poor

 

Server-side

programming

Excellent

Excellent

Poor

Development Environments

MCL

RFGen

RhoElement

Java

C / C# / C++

 

Moderate

 

Requires programming

expertise

Moderate

 

Requires programming

expertise

Excellent

 

Programmatic

 

Excellent

 

Programmatic

Moderate

Line-of-Business Application

iOS, Android applications

 

Moderate

 

Requires programming

expertise

Excellent

Only iOS and Android.    OS dependent.

Moderate

 

Requires programming expertise

Excellent

Middleware

Wavelink -Velocity

Catavolt

Webalo

 

Excellent

Excellent

Moderate

Moderate / Evolving

 

Poor

 

Thin-client
Author Biography
Don Osburn is a 10+-year veteran consulting on software technology to the supply chain industry.  Don is currently Director of Partner Sales for Wavelink Corp., and can be reached at [email protected].