Managing supplier non-compliance requires a proactive approach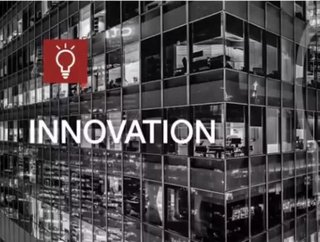 by David Riffel, Solution Consulting Director at TAKE Supply Chain To help with effective distribution in a variety of regional markets, retailers as w...
by David Riffel, Solution Consulting Director at TAKE Supply Chain
To help with effective distribution in a variety of regional markets, retailers as well as manufacturers increasingly rely on third-party logistics (3PL) providers to handle international transport of their products. According to a recent supply chain survey conducted by IDC, 58 percent of consumer products manufacturers and 65 percent of high-tech companies outsourced some portion of their products, and both percentages are expected to increase as companies expand into new countries.
These outsourcing strategies enable companies to both reduce distribution costs and mitigate risk of damage or spoilage, and thereby contribute to their primary business objectives.
The rise of global sourcing as a means to minimize costs, however, has also had the unintended consequence of increasing risk. Dependence on an increasing number of suppliers makes it difficult to monitor their performance without automated metrics: according to a 2013 Supply Chain Resilience Survey, 75 percent of organisations experienced at least one supply chain disruption incident in the past year.
This article will outline the hidden financial impacts of supplier non-compliance on your transportation and logistics costs and will then suggest solutions you can implement to increase compliance and your supply chain's resiliency, thereby decreasing a host of costs associated with disruptions.
Hidden costs associated with recalls and customer returns
Perhaps the biggest driver that will ultimately cost organisations the most is the public (customer) outcry that occurs with each major brand recall or scandal.
In an age of social media, where negative public opinion spreads 'virally' over the internet in a matter of hours, companies must take seriously the job of managing their suppliers to ensure that standards are being met.
In 2014, after being plagued by years of manufacturing and supply chain problems in emerging countries, more than one-third of US businesses will continue the trend of 'reshoring' in an effort to move critical manufacturing operations back to the States.
The goals of reshoring are to better ensure quality and other regulatory standards are met, and to avoid costly damage to a company brand from scandals, recalls, or shipment delays. This movement reflects IDC's recent report that improving product quality and safety has become a top priority, along with reducing overall costs and improving customer service.
However, it is important to note that using a US supplier does not guarantee automatic quality standards or compliance. For example, the 2010 automotive industry recalls that severely damaged public perception of both Toyota and Chrysler were found to be the result of lack of adequate quality control from a critical supplier based out of Indiana.
Ultimately, in the eyes of the empowered consumer, the government and regulatory agencies, responsibility for quality and safety resides in the host organisation. Because your company will be held financially responsible for supplier non-compliance, managing their performance is paramount to prioritise product quality.
In 2008, the Center for Devices and Radiological Health determined that 5-10 percent of all recalls were due to "nonconforming product/material in purchased components." To mitigate the costs associated with substandard supplier performance, companies should adopt visibility, collaboration, and traceability systems and processes to ensure that suppliers meet both regulatory and consumer standards.
Asking the tough questions: how transparency can alleviate non-compliance
Despite the costs of non-compliance discussed above, only 10 percent of companies in a recent survey stated that all of their key suppliers had business continuity measures in place to address their own needs.
Fifty percent of respondents stated that half or less of their key suppliers had such processes, and 20 percent stated that they do not even ask their suppliers what measures they have in place. Approximately one-third of respondents stated that they require suppliers to show proof of certification to industry standards such as ISO.
In addition to asking suppliers questions about implementing solid practices for their own purposes, organisations can further protect themselves by implementing best practice solutions for ensuring supplier compliance to their standards in order to prevent non-compliance disruptions and increased transportation and logistics costs. These solutions include:
·         Automating processes, such as Procure-to-Pay, data input, and approvals;
·         Using workflows (business process management tools) and supplier scorecarding to ensure compliance;
·         Implementing complete track-and-trace systems to accurately track product data and location throughout the product lifecycle.
Successful supply chain strategy is dependent upon implementing automated systems for tracking supplier credentials, certifications, and financial and operational performance.
Putting systems and business processes in place to ensure that all of your suppliers comply with applicable regulations and standards will help you achieve your business goal of decreasing transportation and logistics costs, even as volatility and disruptions continue as the new norm.