Maersk Raises Full-Year Earnings Outlook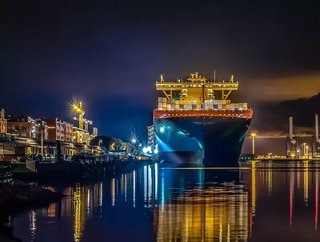 One of the world's largest freight shippers, Maersk has taken rapid steps to mitigate supply chain delays and meet client demand
Shipping one in five containers worldwide, Maersk is making boatloads of profit as freight prices skyrocket. The company projects that demand will grow 6-8% for the rest of 2021, as Q3 exports from China increase. As a result, it's adjusted its full-year earnings (before taxes, depreciation, and all that good stuff) from US$13-15bn to US$18-19.5bn. Explains Maersk: 'The strong quarterly performance is mainly driven by [chaos in the supply chain]'. 
However, its Q3 earnings will be volatile at best. Although earnings are expected to increase, Maersk expects sharp dips and spikes in demand. It's grown difficult to predict consumer purchasing patterns, Delta variant outbreaks, and disruptions in shipping ports. Just over the past month, Vietnam has had to clamp back down on freight facilities, Europe has struggled with flash floods, and the US has seen rising Delta infections amongst the unvaccinated. 
What's Going On? 
Given that much of the world's freight is shipped from Asia, APAC will be a key component of Maersk's strategy going forward. 'COVID-19 continues to cause supply-side problems', Maersk says. 'Low container availability, tighter air capacity, longer dwell times outside ports, and trucking and warehousing bottlenecks'. Here are the latest shipping trends: 
Delays in Europe.

In July,

Maersk faced a gap of more than seven days

between estimated and actual freight departure dates in Northern Europe. The company's

Hub

helped clients track their goods in real-time and predict estimated arrival times. 

Equipment shortages in Asia.

Maersk has introduced

extra loaders and gap loaders

to help move surplus containers back to APAC. The company hopes that it can mitigate congestion, especially in the Pacific Southwest, but 40-ft dry containers and 40-ft non-operating reefer containers are in short supply. 

Strong export demand from Australia and New Zealand.

To cope with

port congestion in Auckland

, Maersk adjusted shipping schedules and concentrated its critical service calls at

Tauranga, an alternate entry port

. 
APAC and Beyond
The critical theme is that Maersk has taken rapid steps to mitigate the imbalance between global supply and demand. Recently, it launched its APAC-North American TPX Transpacific West Coast shipping service to serve Yantian, Ningbo, and Los Angeles, as well as a TP20 Transpacific East Coast route to serve Vung Tau, Ningbo, Shanghai, Norfolk, and Baltimore. 
In other regions—Asia to Latin America, Oceania, and West Central Asia—Maersk has also ramped up its client response services, raised its port buffer times, and added new vessels to its fleet. 'We expect the ocean network across all trades to continue to be fully used as export demand remains strong', Maersk states. 'We're doing our utmost to keep cargo moving—without disruption or delay'.