Logistics Sector Moves to Support UK's E-commerce Boom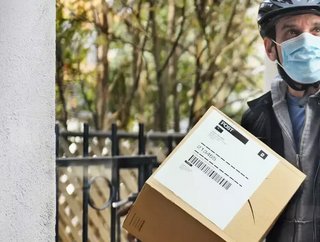 Logistics leaders are rapidly reacting to support UK businesses and meet growing demand in Europe's largest e-commerce market
An island nation separated physically and politically from mainland Europe by the twin barriers of the Channel and Brexit, the UK is nonetheless the continent's e-commerce leader. Its consumers are sophisticated shoppers, with high expectations of quality and service from both domestic and international retailers, and online sales revenue outranks the combined scale of its two closest continental rivals, Germany and France.
Though the COVID-19 pandemic and its associated disruption impacted growth and restricted sales in former major segments, such as fashion, both B2B and B2C e-commerce in the UK has rapidly recovery alongside a re-opening economy. But it faces challenges, namely a lack of drivers, couriers, and increased pressure on already strained logistics networks. 
Logistics, courier and delivery companies are rapidly investing in new products, services and talent to exploit these shortfalls and support further e-commerce growth. Here's a snapshot of the latest moves. 
Bridging the Brexit Barrier 

Logistics leaders are launching new services to connect the UK with mainland Europe and help businesses of all sides negotiate shifting border processes, fees and transport disruption. This week, logistics and ecommerce solutions provider One World Express announced a new platform called Ship2world in partnership with supply chain technology specialist Orange Connex. The platform allows merchants to access hundreds of shipping options and optimise routing, with competitive pricing for UK merchants on outbound shipping to the US, Canada, Australia and Germany. 
"The timing couldn't be better," said Atul Bhakta, CEO of One World Express. "The pandemic has resulted in a huge eCommerce boom – but it has also raised logistical challenges, which have been compounded by Brexit. Ship2world will help vendors overcome this issue, connecting them to cost-effective, efficient solutions."
Bhakta is not alone in his thinking. In February DHL Supply Chain launched a European Fulfilment Network (EFN) to solve these same conundrums and support UK deliveries through a network of 30 fulfilment centres across the continent. It later reported 150% growth in its fulfilment segment for the first eight months of 2021, largely fuelled, it said, by e-commerce demand and SMEs.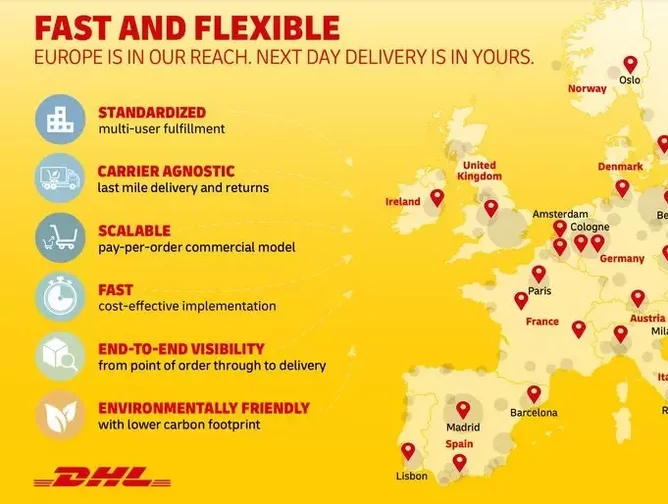 Hermes and Tesco Team on Out of Home Delivery 

Courier company Hermes has announced a partnership with Tesco to provide ParcelShop services at the the UK's biggest supermarket's convenience locations. ParcelShop allows consumers to ship products - often those unable to fit into post boxes, to local stores and locker locations for security. 
"The last 18 months have demonstrated the importance of being able to meet ever-changing consumer demands when it comes to both online shopping and customer-to-customer sending, so we continue to invest in our infrastructure, technology and services to support the nation," said  Kath Gill, head of ParcelShop Services at Hermes. 
The new partnership is a stepping stone toward's Hermes' ambitions to provide 80% of the UK population with a ParcelShop location within a 10-minute walk. The company also says it expects to handle more than 80 million parcels throughout its 'out of home' network this year alone. 
UK Logistics Invest in Supply Chain Tech Talent

Deliveroo has poached Amazon's former Vice President, Global Supply Chain, Devesh Mishra, who will serve as the UK food and grocery delivery company's Chief Product and Technology Officer. Mishra, who spent 15 years at Amazon helping build its 185-market global supply chain, will oversee Deliveroo's engineering, data science, design and product development functions.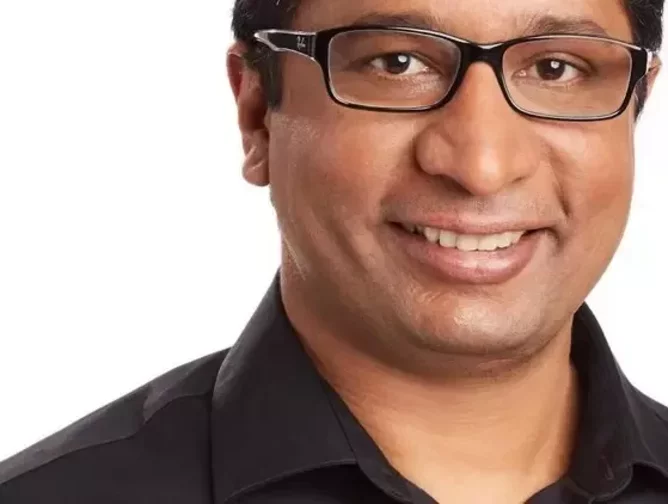 Mishra will report to Will Shu, Deliveroo CEO and founder, who says the new hire "will help take Deliveroo to the next stage in our journey". 
"Devesh will work with the team to ensure we are delivering unique experiences for our consumers, restaurant and grocery partners, and riders, as well as developing new innovations as we seek to become the definitive online food company."