Logistics round-up: Tesla Q1 record, 7bridges supply report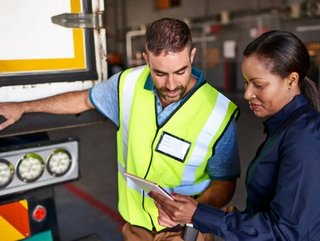 Tesla defies logistics headwinds to break Q1 record, 7bridges paper claims sustainability 'sweet spot' supply formula, Australia infrastructure boost
7bridges paper unveils supply sustainability 'sweet spot'
The 7bridges AI-powered logistics platform platform is used by some of the world's top retail, pharmaceutical, manufacturing and distribution brands to transform their supply chains.
The business has used its AI solution to show businesses how they can reduce their carbon emissions by 51%.
In a whitepaper published today (April 4) - called The Green Ratio: the optimal path to a sustainable supply chain - 7bridges has used real-world data from its global logistics network to model different carbon reduction and cost-savings scenarios.
One of the key findings is the identification of a 'Green Ratio'. This describes the ideal balance between optimising both for costs and for the reduction of carbon emissions.
Using data from a pharmaceutical operation in Europe, the green ratio was shown to be 129kg of carbon dioxide equivalent (CO2e) : 1,000GBP (US$1,310).
"This represents a balanced middle ground between the two types of optimisation - cost and sustainability," explains 7bridges CEO Philip Ashton.
He adds: "Business leaders are looking for ways to reduce their carbon footprint but are hamstrung by a lack of immediate and effective options.
"There are big questions about the efficacy of tactics such as carbon offsetting schemes, and although long-term investments in green transportation and renewable energy will be transformative, they are still years away from making an impact.
"We've used our technology to show how organisations can dramatically reduce their carbon footprint, and crucially we're showing them how much it will cost."
7bridges' AI technology discovered that the most powerful sustainability 'lever' a business can pull is choosing the right fulfilment location, which can reduce carbon footprint by almost 30%. This is significantly more important than picking a carrier with the greenest fleet, which has only 7% impact on overall emissions.
Tesla defies logistics woes to return record Q1 deliveries
Tesla has confirmed that it made just over 310,000 deliveries in Q1 2022 a new all-time record, and despite serious logistical headwinds. Tesla watchers predicted that the company was unlikely to beat its all-time delivery record of 308,000 vehicles, achieved in Q4 2021.
Yet despite two separate shutdowns at Gigafactory Shanghai, as well as ongoing global supply chain disruptions due to COVID-19 restrictions, the automaker turned in record results. Tesla says that the reason for this was that it was able to fall back on inventory.
The results are a huge improvement on the year-ago quarter, when Tesla produced 180,338 vehicles and delivered 184,800 vehicles.
Logistics 'moving into a new world order', says professor
Logistics and global trade networks could be moving to a new economic order, according to Alan McKinnon, Professor of Logistics at Kuehne Logistics University.
As the keynote speaker at Logistics UK's first annual Supply Chain Resilience Conference, held in London recently, McKinnon suggested the supply chain may need to reset to a more localised model to accommodate new market forces and challenges like decarbonisation and the impact of global conflicts.
In his keynote, McKinnon noted: "The economic order that has underpinned globalisation for 30 tears is breaking down. We see that in the case of the current Ukrainian crisis.
"This will change the nature and scale of the threats to our global supply chain, because if we're moving into a new world, we are going to have to completely reconfigure our supply chains. There will be a lot of strains and stresses in that process and that will be disruptive in the shorter term."
Other sessions at the conference included a review of the readiness of the in meeting decarbonisation targets, resilience in the face of a skills shortage, and the opportunities and assistance provided by new technologies and financial instruments.
Speakers included James Wroath, CEO of Wincanton, Justin Laney, Partner & General Manager at John Lewis Partnership, and Lindsay Bridges, SVP Human Resources UK & Ireland at DHL Supply Chain.
Australian government to spend US$13bn on infrastructure
Major road and rail projects across the country are to receive an additional AUD$17.9bn (US$13.4bn) as part of an Australian government 10-year infrastructure investment plan.
A total of AUD$3.1bn ($2.3bn) will be used to support the Melbourne Intermodal Terminal Package, to accommodate future inland rail services and strengthen the national supply chain.
The Port of Melbourne has a large commitment to rail, as demonstrated by the development of its Port Rail Transformation Project, which will containers to be moved by rail more efficiently.
The government's budget also earmarked AUD$1.5bn ($1.1bn ) for Western Australia's Pilbara region, to upgrade roads, ports, and other infrastructure.
A further AUD$2.7bn has been set aside for rail projects from Brisbane to the Sunshine Coast and Gold Coast in Queensland.