Logistics outsourcing is now mission critical, says PwC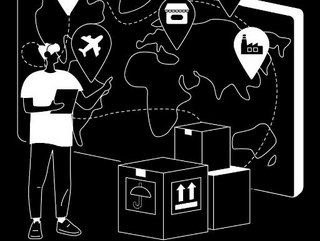 Logistics outsourcing – once the domain of those with no logistics function – is now seen as a way to differentiate and build resilience, explain PwC's Miles Lethbridge and Tom Woodham.
Logistics outsourcing is now seen as a way to differentiate operations and build resilience, explain PwC's Miles Lethbridge and Tom Woodham
For years, many organisations for whom logistics is not a core competency have preferred to bring in specialist logistics service providers to keep goods moving. In the wake of the pandemic – which saw businesses struggle with shipping delays and huge spikes in demand – the use of third-party logistics providers (3PLs) has become increasingly common.
Specialist logistics firms offer a spectrum of services, from basic transport services to inventory management, warehouse management, fulfilment and returns. But what are the advantages and disadvantages of using such businesses to handle logistics?
To seek insight on this, we turned to PwC colleagues Miles Lethbridge (ML) and Tom Woodham (TW).
Lethbridge is Director of Mergers and Acquisitions Consulting, and has extensive experience in the logistics industry, operational leadership, business development, supply chain development and operational diligence.
Woodham is a Partner and specialises in leading supply chain transformations for PwC's customers.
Why are ever-more businesses outsourcing logistics?
ML: Some of the reasons for outsourcing logistics are unchanged – such as logistics not being an area of expertise, wanting to leverage a 3PL's scale, and the desire to make costs more variable – to align with fluctuating demand.
The past couple of years have put unprecedented pressures on supply chains, and boards are looking at outsourcing not only as a way to drive savings, but also to increase resilience.
As businesses have become more comfortable with outsourcing and more educated about it, they're more adept at tailoring what they ask of outsourced providers and using it as a differentiator.
In what ways has outsourcing changed since the pandemic?
TW: The pandemic, and its associated supply chain disruption, has increased the need of businesses to outsource for a variety of reasons.
There's an acute shortage of both labour and warehouses, and 3PLs have greater access to resources that can be shared across operations.
Also, there is a pressing need for automation in supply chains and logistics operations (in part to cover for the shortage of people). 3PLs generally have more experience in this area, and some businesses are leveraging their relationship with them in order to help fund this investment.
Businesses also now see 3PLs as a way to help manage the increased levels of volatility in today's supply chains, because these relationships help secure access to additional capacity space at short notice. Also, 3PLs are held to enable better risk-management systems. However, this does need to be fully tested and understood by any company that is outsourcing, so that they are confident they'll receive the necessary focus when it is needed.
What determines whether a business needs a 3PL or 4PL provider?
ML: It all comes down to the level of control over assets in the supply chain. In 3PL, there is a higher degree of dedicated assets to an operation. A potential risk is that an operation might carry too much capacity at certain points but it does provide certainty.
In 4PL, meanwhile, all assets are subcontracted, meaning that the business buys capacity on the market as it is required. This can lead to cost benefits, as the outsourcer does not carry the same fixed costs as operating in a 3PL environment, but they are more exposed to the market forces that impact pricing, and with current capacity constraints, this could result in increased costs.
With supply chain volatility being what it is, and with a constrained supply of labour – particularly drivers – we are seeing a greater focus on 3PL than 4PL, because they are geared towards asset ownership.
What are the main benefits of outsourcing logistics?
ML & TW:
Leveraging a 3PL's scale and broader experience to bring flexible capacity and establish best practice
Using a 3PL to invest in a supply chain using their cash that is recovered through a contract
Accessing a network of capability across a region, or globally
Using a specialist provider to operate what is often seen as a non-core area of a business
Incentivising a logistics provider to improve performance and then rewarding them based on results
And the most common problems?
ML & TW:
Tendering. The specification of the operation being outsourced needs to be accurate to allow the 3PL to prepare a robust response and price that reflects the operation. If this is not done correctly at the start of the project, then capacity challenges and poor operational performance can follow.
Contracting. This needs to be done in a way that provides the 3PL with appropriate incentives to drive performance, but not so that it is too onerous in dishing out penalties. The 3PL needs to be able to see a path to earning a reasonable margin in order to maintain focus and receive the management attention it needs. For 3PLs, areas such as attractive payment terms often have higher value than outright management fees, given the nature of expenditure for running contracts.
Contract management. It is not uncommon to see businesses set up a shadow logistics function to manage 3PL operations. Not only can this add unplanned costs, but it also adds a layer of decision making that can cause problems. Ensuring this approach to contract management – with appropriately timed reviews set up from the start – will maximise the benefits of outsourcing.
Under what circumstances do businesses choose not to outsource logistics?
ML: There are few examples of this. Most commonly, it is because logistics is a core part of the business and a point of differentiation. However, even in this case, certain non-core areas can still be outsourced
Other times, a business might require a certain level of operational maturity to outsource their logistics. This covers areas such as forecasting, systems, and data, all of which are key to enabling a 3PL to successfully pick up an operation.
Logistics outsourcing is now seen as a way to differentiate and build resilience, explain PwC's Miles Lethbridge and Tom Woodham