LF Logistics/GLP develop digital dock management solution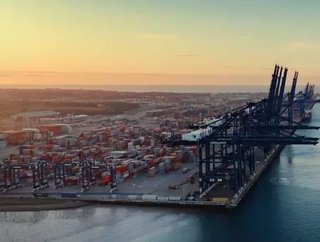 LF Logistics and GLP launch a new digital dock management solution at LF Logistics' new transportation superhub in shanghai...
Announced by LF Logistics, the organisation has launched a new digital dock management solution at its new transportation superhub in Shanghai alongside GLP - global investment manager and business builder in logistics, real estate, infrastructure, finance and related technologies.
LF Logistics provides supply chain solutions for consumer brands and retailers, its new transportation superhub in Shanghai occupies a total of 6,600 square meters, enabling fast cross docking for the sorting and transportation of merchandise. The hub harnesses an advanced sorting system of conveyors and robotics to achieve a throughput of 5,00 CMB a day, resulting in a faster sorting process of 50%.
The efficiency of the distribution centre is said to be directly linked to both the operations inside the warehouse as well as the flow of vehicles and merchandise entering and exiting. However, the high volume was putting a strain on the dock space. 
In partnering with GLP's technology division - G2Link - the two organisations have developed a solution to better match trucks and merchandise with available docks, in addition to enabling an overall 'entry-assign dock-park-unload-load-confirm-exit process' to minimise time spent.
The organisation implemented a cloud based digital dock management solution tailored to the superhub, that applies algorithms and computer vision. The solution is said to accelerate and automate the queue management process in the warehouse, reducing overall waiting time by 90%, as well as enhancing the visibility for better scheduling and matching of trucks to available docks. The entire process is paperless, and can be done via an app.  
"The Super Hub represents the first of many steps in the partnership of Li & Fung and GLP. I am proud to see the efficiency and synergies of the two teams in bringing the dock management solution to life so quickly. I look forward to deepening our collaboration in looking for new ways of working and new digital solutions to bring efficiency to our customers," commented Dominic Gates, President of LF Logistics.
"Li & Fung and GLP have a shared vision of driving the digital supply chain of the future, and the Super Hub is an important milestone in our partnership. Our collaboration highlights how GLP and Li & Fung are co-creating tools in AI, IoT, automation and other areas that will optimize costs and increase efficiency across the supply chain," concluded Victor Mok, Co-President of Logistics and Industrial Real Estate, Chairman and CEO of Asset Service Platform, GLP China.
For more information on procurement, supply chain and logistics topics - please take a look at the latest edition of .