Kuehne+Nagel acquires Asian freight firm Apex International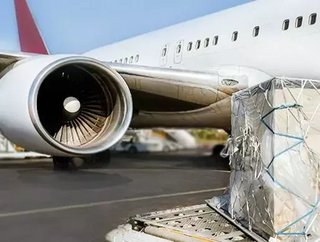 Apex International is Kuehne+Nagel's biggest acquisition to date and will become a "cornerstone" of the Swiss logistics firm's APAC growth ambiti...
Swiss logistics giant Kuehne+Nagel has agreed to acquire Apex International for an undisclosed sum, expanding air freight capabilities and strengthening its growing presence in the APAC territory. 
Kuehne+Nagel will buy a majority share in the Asian freight forwarder from private equity firm MBK in what it says is its biggest acquisition to date. It will finance the deal with liquid sources and, if necessary, has available credit lines. 
Neither firm disclosed financial details of the transaction, though a source for Reuters said the deal was due to close this April - pending regulatory approval and a green light from competition watchdogs - and would value Apex at between $1.5-2bn.
Apex at a glance: 
Founded: 2001
Employees: 1,600
Approx. annual turnover: $2.34bn (2.1bn Swiss francs)
Approx. air freight volume (2020): 750,000 tons
Approx. sea frieght volume (2020): 190,000
"Cornerstone" in APAC
Apex will become a "cornerstone in our strategy and significant fulfilment" for the APAC region, according to Dr. Joerg Wolle, Chairman of the Board of Directors Kuehne + Nagel International AG. 
The territory is viewed as one of the group's biggest growth opportunities and has been a focus for the Swiss firm. "The combination of Apex and Kuehne+Nagel provides us with an opportunity to offer our customers a compelling proposition in the competitive Asian logistics industry, especially in ecommerce fulfilment, hi-tech and e-mobility," says Dr. Detlef Trefzger, CEO of Kuehne + Nagel International AG.
Following the closure of the deal, Apex will continue to operate as a separate company within the group, and management will retain a minor stake in the business. Tony Song, Chairman of the Board of Directors and CEO of Apex, said the merger would "add value for our customers' supply chains and expand our global logistics network". Apex will bolster Kuehne+Nagel's current air freight business, as well as offering management and talent expertise, particularly in Asia