Interview: FedEx and exporting in the digitised era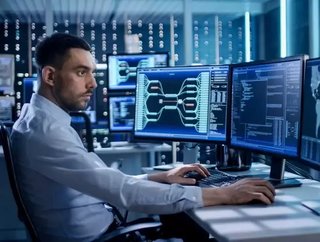 Ed Clarke, Managing Director of Hub Operations for FedEx Express UK, talks about how the delivery giant is harnessing innovation to embrace the future o...
Ed Clarke, Managing Director of Hub Operations for FedEx Express UK, talks about how the delivery giant is harnessing innovation to embrace the future of exporting in a digitalised era while supporting SMEs and entrepreneurs looking to go global
FedEx pioneered the express distribution business – an industry built on speed and efficiency – and aims to continue to be a driving force in the logistics business over the coming decades. It has created a massive digital supply chain network with the sole aim to ship physical objects across the world in the most efficient way. Innovations in technology and digitalisation enable it to build, expand and simplify a physical network designed to move goods around the globe.
"As part of our quest to provide ever better and faster service to our customers, we are now busy investigating today's key technologies in mobility, automation and sustainability, such as drones, robotics and platooning. We consider all elements of the equation, from R&D to execution," says Ed Clarke, Managing Director of Hub Operations for FedEx Express UK. "We have long known that information about the package was as important as the package itself.
This combination of the physical and digital is at the heart of the Internet of Things (IoT). When we combined that concept with the internet and put tracking information online, we changed the logistics capabilities of the world and our most important innovation in this area is SenseAware, a device that provides near-real time data on packages for factors like location, relative humidity, temperature and light exposure."
With SenseAware, customers with sensitive shipments are able to monitor their shipments' environmental conditions, which is crucial across many sectors. For example, Clarke cites the field of pharma where vaccines must be maintained at a very narrow temperature range during shipping. "Customers can use a SenseAware device inside the shipment container to monitor the temperature and make sure the vaccines arrive safely and can be used," he adds.
Digitalisation has made the world more connected and accessible and is transforming the way FedEx does business, says Clarke. "For example, SMEs can now reach new customers and international markets with relative ease. It's not just technology that's impacting on exporting, but also the global environment – fruitful exporting markets change constantly, while political forces influence internationalisation and market economies. In the last year alone, exporting has transformed – however, SMEs should not feel they are on their own to navigate this new global landscape. We believe it's our responsibility along with other organisations to support SMEs in making the most of their exporting journey."
Clarke notes that smaller retailers in particular don't always have the time or expertise to focus on the infrastructure and delivery of products, and are increasingly looking for logistics support; working with a provider who can walk them through the challenges of cross border trading and ultimately deliver their products on time, while achieving international expansion. "Across Europe, physical and digital networks are increasingly merging, and logistics providers are helping to fuel this growth, enabling faster, cheaper and more convenient deliveries," explains Clarke. "As a result, the nature of our relationship with SMEs is evolving, with many placing greater reliance on us to support them in reaching new markets. By working with SMEs, we can help them take advantage of the new opportunities presented by the digital economy."
According to a FedEx study, approximately 70% of consumers listed shipping-related factors as the most influential in their decision to buy from online retailers in other markets. With the support of an established logistics provider, small business owners are able to seamlessly manage supply chain issues and ensure reliable delivery. "In the context of a global digital economy, an efficient supply chain performs a vital role," believes Clarke. "It enhances the customer experience and manages costs, thereby helping SMEs win customers and improve bottom lines – an integral part of how large service providers like FedEx Express can support small companies."
SEE ALSO:
The digital economy encompasses three main platforms – ecommerce, m-commerce (mobile commerce) and social commerce, each providing different opportunities for SMEs to reach customers. According to the FedEx SME Export Report, European SMEs acknowledge growth in ecommerce as a result of reaching markets more easily (38%), while 55% of SMEs generate revenue from m-commerce. Social media remains an important force in the digital world, connecting businesses with their customers, and almost two-thirds (65%) of SMEs are using social media for sales purposes.
Ecommerce has made it easier for anyone to start a business. Clarke emphasises that several FedEx customers who set up with just £1,000 ($1,387) managed to grow their own successful businesses and take advantage of the opportunity to reach a global market. The FedEx report highlights that despite advancements and the availability of new services, some technology doesn't change. When exporting, businesses still need to cross borders that are administered by regulators, which can obstruct overseas opportunities. Before exporting, small businesses need to make sure they can operate in a particular market or meet customs' requirements – if not, this can be a game-changer and they will not be able to export to that location. It's where organisations, such as FedEx Express, can guide small businesses on country regulations.
FedEx provides support via a dedicated small business team, tailoring its services to providing flexibility for SMEs and their end-customers through a variety of international shipping options. "FedEx International Priority helps the growing number of exporting SMEs with efficient and customs-cleared global delivery, typically within three business days," recommends Clarke. FedEx found that the most common business challenges SMEs face include increased competition in other markets (33%), along with increased production costs (27%), which Clarke believes can be overcome with its guidance alongside industry initiatives and government support.
To meet their goals in an ever-changing digital landscape, what can growing businesses learn from Generation Z?  "Generation Z is not swayed by traditional marketing methods, but rather by other media types, especially digital. Currently in their teens, this generation will be many SME's customers in the very near future," notes Clarke. "Having recently been a judge for the UK's leading enterprise and financial education charity, Young Enterprise, I acknowledged 11 to 15-year-olds are looking at new marketing types, particularly digitally. They have an expectation for online shopping to be a fun as well as an enjoyable experience. As a result, SMEs need to embrace digitalisation and harness the technology available now to ensure they appeal to this customer base in future, putting pressure to stay ahead and remain competitive."
As technology transforms, so does the exporting landscape, and with the rise of m-commerce, and the increased acceptance to buying and selling products and services through handheld devices, computers and email are becoming obsolete. "SMEs need to stay on top of new platforms and advancements to retain their competitive edge and continue reaching a global audience," cites Clarke. "It's no longer good enough to just have a website; businesses need to have a mobile platform to prevent losing out."
Clarke is responsible for ensuring FedEx provides the very best operational platform to consistently deliver outstanding levels of service for its customers. "With 15 years' experience in the logistics sector, I strongly believe the company's biggest asset is our team members," he believes. "We consequently place a priority on them, in order to deliver industry leading results and grow profit."
Clarke concludes: "Our digital transformation is underway and dedicated to reducing complexity among existing technologies and ensuring scalability to support future growth and business needs. IT modernisation and simplification will enable us to focus our resources on delivering relevant customer solutions that connect people and possibilities around the world."