International Warehouse Group Looks to Benefit from new Trade Zone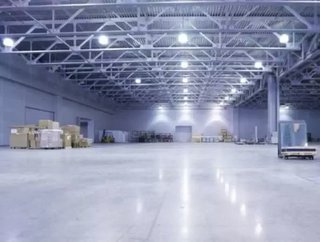 With the potential expansion of Suffolk Countys current Foreign Trade Zone (FTZ),International Warehouse Group(IWG) is anxiously anticipating increased...
With the potential expansion of Suffolk County's current Foreign Trade Zone (FTZ), International Warehouse Group (IWG) is anxiously anticipating increased opportunities for trade. At an April 26th press conference at IWG headquarters, Senator Kirsten Gillibrand, a member of President Obama's Export Council, announced her official request to expand the current zone, as outlined in a letter that she wrote to Under Secretary for International Trade, Francisco Sanchez.
Currently housed in two buildings occupying approximately 250,000 square feet of space in Melville, New York, International Warehouse Group is one of America's foremost warehousing and distribution businesses. The current FTZ location is on the Islip Grounds of the Islip Airport. International Warehouse Group is one of the first companies to apply for this designation to expand the FTZ to their Melville location. With the possibility of FTZ expansion on the horizon, IWG CEO Jeffrey Heydt is optimistic about not only an increase in trade-related jobs in Long Island, but for the expansion of IWG itself.
"This will allow International Warehouse Group to grow, hire additional employees and expand to future locations on Long Island," says Heydt. "Our goal is to bring additional tax revenues and dollars back to Long Island."
Originally designated as a Foreign Trade Zone in 1980, this area of Suffolk County has seen a substantial increase in employment and income, and has significantly contributed to Long Island's continued upward mobility in imports and exports. Currently, Suffolk County contributes 8.4% of New York State's exports value of $11 billion.
The proposed expansion from a Traditional Site Framework to an Alternative Site Framework would result in more businesses being able to tap into the many benefits of being part of an FTZ, including reduced duties on imported products and assembly and a reduced duty on products that are re-exported. This will allow companies to import products which will allow the assembly of the components under the FTZ in the proposed facility area, which would result in savings on duties and tariffs on the assembled components. Senator Gillibrand also requested the delay of the five-year sunset for the FTZ, allowing businesses like IWG to continue transforming the FTZ benefits into more jobs and greater income for Long Islanders for years to come.
"I would like to thank Senator Gillibrand and Suffolk County Executive Steven Ballone for their push for Suffolk County's restructuring," concludes Heydt. "This restricting will allow Suffolk businesses, including my own, to access this program in an expedited way and bring with it quicker savings. Saving money with hopes of bringing manufacturing back to Long Island is a win win."