International supply chain standards are one step closer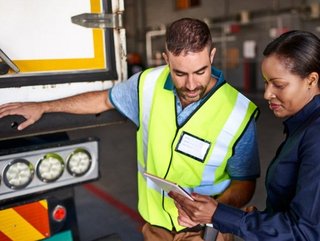 Logistics news round-up - progress on international digital supply chain standards; UK government in green-shipping move; ocean freight firms see red
Supply chain international standards one step closer
Efforts to develop international standards for the sharing and use of digital information throughout the supply chain received a recent boost at the joint meeting of the Supply Chain Optimization and Resilience Coalition (SCORe) and global standards organisation ASTM International in Long Beach, California.
A group of public and private sector stakeholders agreed there was a strong market and governmental need for enhanced standards-exchange and use of digital information in the supply chain.
The stakeholders included:
John D. Porcari, Port Envoy to the Biden-Harris Administration Supply Chain Disruptions Task Force
Federal Maritime Commission (FMC) Commissioner Carl Bentzel, the US Department of Commerce,MARAD
Senior leadership of the ports of Long Beach and Los Angeles, and senior supply chain representatives
Such standards would serve as a building block for a National Freight Data Portal, which would in turn enable global supply chain data exchange, relieving port and supply chain congestion and improving trade competitiveness.
It was the US Department of Transportation (USDoT) that originally called for such a portal, noting at the time the importance of greater standardisation and interoperability of data for improving end-to-end visibility, and increasing effective throughput capacity of the supply chain.
UK Government launches first ever body dedicated to green shipping
The UK Government has launched the first ever UK office dedicated to making maritime greener.
Known as the UK Shipping Office for Reducing Emissions (UK SHORE), the new unit will be housed in the Department for Transport, and is designed to build on the success of the UK's Clean Maritime Demonstration Competition (CMDC) launched last year.
Investment of £206mn (US$279mn) will see thousands of ships, cruises and vessels become greener, with the money going towards supporting zero-emission sailing and skilled maritime jobs.
UK SHORE will implement a R&D programme, including a multi-year clean maritime demonstration competition, and will work in partnership with industry to tackle supply and demand issues with ship building and help build greener vessels – from cruises, to tankers and leisure boats.
It will also help develop infrastructure to enable zero-emission technologies, and the physical infrastructure needed to power new-age vessels.
The programme will include a multitude of sustainable fuel technologies including hydrogen, electric and ammonia.