Intermodal Europe 2012 prepares for 'Great Port Debate'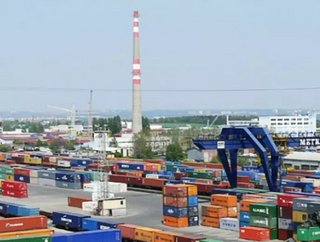 This years'IntermodalEurope conference will include a heavy focus on ports and terminals to address a number of the challenges currently faced a...
This year's 'Intermodal Europe' conference will include a heavy focus on ports and terminals to address a number of the challenges currently faced across the sector.
Sessions at the annual conference, which is to be held in Amsterdam in November, will see spokespeople from some of the world's largest, most influential ports discussing the current and future issues in port development for international maritime supply chains.

Chairing the debate will be Managing Director of The International Association for Ports and Harbors Europe Office, Fer van de Laar, who will be accompanied by a representative from the Baltic Port Organisation (BPO), as well as representatives from international ports.
SEE RELATED STORIES FROM THE WDM CONTENT NETWORK:
·         180 lorry drivers' jobs threatened following Tesco reshuffle
·         US rail execs expect slow growth in the fourth quarter
·         BASF develop breakthrough compostable snack packaging
Debate topics will include cooperation and partnership building, improving the efficiency of intermodal ports, financing and infrastructure investment, port security and green ports.

The Port of Amsterdam's Director of Strategic Development, Herman Journeé, will chair a session at the event, titled 'Inland Navigation: long-term strategies for moving more goods via accessible and navigable waterways', which will consider the role of inland waterways in the intermodal mix.
"Many companies are looking for innovative transport solutions that will help to save costs and reduce emissions" explains Sophie Ahmed, Event Director of Intermodal Europe 2012. "This session will explore how rivers and canals can form an important part of these solutions." 

Elsewhere, representatives from the Global Institute of Logistics and the China Container Industry Association will be discussing port strategy and intermodal transport. Confirmed speakers include Shi Yanqui, Secretary General for the China Container Industry Association, Brendan Keating, CEO of the Port of Cork, Kieran Ring, CEO of the Global Institute of Logistics and William Yang-Lei, China Director of the Global Institute of Logistics.

More than 50 free conference sessions at Intermodal Europe 2012 will present the opportunity for transport, logistics and supply chain professionals to share current industry-specific challenges and solutions from all areas of the supply chain.

Now in its 36th year, the conference and exhibition is considered one of the most important events in the container shipping calendar. Visitors will meet over 100 exhibitors to see the latest products and innovations as well as network with visitors from 100 countries. For further information, to register or to exhibit, visit http://www.intermodal-events.com.