How the supply chain has become central to business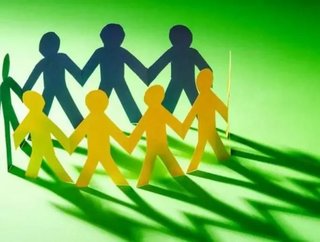 Its been a long time since a typical supply chain could be described as "vertical." Or indeed since a supply chain could be described as &ld...
It's been a long time since a typical supply chain could be described as "vertical."  Or indeed since a supply chain could be described as "typical." The days when a single organisation housed all of its own means of production, such as Henry Ford's mahogany forests, steel works and rubber plantations, are a distant memory. It's also been a long time since UK brands routinely manufactured their own goods; Clarks shoes no longer owns a network of local factories but instead operates a complex supply chain, linking manufacturing facilities in China to distribution centres and retailers across the UK, alongside an online store. 
This is not unusual: today's supply chains are often large, sprawling creatures, reaching across countries and often continents. Rather than constituting a small logistical challenge to an organisation, they hold the key to its success, whether that's by cutting costs through sourcing overseas, optimising inventory management or speeding up throughput. And with these tremendous opportunities come significant risks. When you are working with a dynamic, flexible network of suppliers, it's inevitably much harder to exercise the same levels of control. Apple suffered some seriously bad publicity as a result of news coverage of exhausted workers falling asleep at the factory one of its suppliers in China, while Boeing and Airbus found that their supply chains were under severe scrutiny at this year's Farnborough Air Show as they struggled to meet a record demand for new aeroplanes.
It has become apparent that in the decade since scholars such as Cranfield's Martin Christopher first began talking about the concept of supply chains, rather than companies, competing against one another, the idea has become a reality. Supply chains are now undeniably at the heart of businesses, and the skills required to manage them are increasingly the same as those required to run the company. In the most recent edition of our annual Future of the Supply Chain report, for which we survey over 1,000 supply chain professionals, we identified the top five skills that respondents deemed to be "essential" to leaders in the profession. In addition to the foundational knowledge of core supply chain functions, these included communication and influence, business strategy, change management and financial acumen. All of which sit well at board level.
For businesses like Apple and Amazon, whose very existence depends on a global supply chain, it's obvious that the CEO needs to understand these issues; Tim Cook, as COO, was not a surprise choice to be Steve Jobs' successor. The media, too, are increasingly aware that for many companies, the supply chain is everything. Amazon's new supply chain strategy has received a great deal of column inches, many of them suggesting that this will be the company's route to reaching stratospheric new heights.
A view of the supply chain from the top of the company is essential for any large organisation. If you don't understand how the operational parts of your business fit together, how can you improve them? Where do you start if a recession or cuts begin to bite and you need to find savings? How will a squeeze on your suppliers affect your production capacity? And just how far back down the supply chain can you see? Who is supplying your factory 3,000 miles away, and what are their working practices? The advent of the Modern Slavery Act has caused quite a number of major brands to start thinking seriously about that one.
The technology that has developed over the past three decades has played an essential role in making possible the global view of the corporate chain. That top level view simply wouldn't be possible without all the software applications that provide visibility, apply incredibly complex algorithms to achieve optimisation and allow us to process vast volumes of data in order to understand trends and to spot patterns.
According to our own research and experience, supply chain leaders of the future will be business people who are able to articulate operational questions in straightforward, strategic terms. They will have the ability to carry out clear, adaptive decision making, and their place will be in the board room.
Kevin O'Marah is Chief Content Officer, SCM World