Global logistics news roundup: FedEx, JLR, Saudi Arabia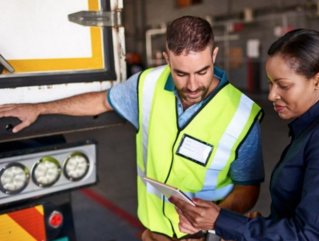 Global logistics news roundup
Saudi Arabia seeks to be global logistics hub; FedEx Express invests in Istanbul Airport transit facility; Car maker JLR in freight fleet clean energy move
Saudi Arabia seeks to be global logistics hub
Saudi Arabia is set to build dozens of logistics centres to transform itself into a global logistics hub.
The Saudis are seeking to leverage its location to service the continents of Asia, Europe, and Africa by building 59 logistics centres with a total area exceeding 1 billion square feet.
These include 12 each in its capital city, Riyadh and the Makkah region, 17 in the Eastern Province, and 18 dotted about the kingdom. Initial development work is focused on 21 centres, ands the aim is to complete them all by 2030.
Saudi sources say the finished centres will help local industries efficiently export Saudi products and support e-commerce by connecting regions, cities and provinces.
The plan also eases the process of obtaining logistic activity licences. To date the Saudi Arabian authorities have granted 1,500 of these to local, regional and international logistics companies. One of those licence holders is Kuehne+Nagel, the Swiss freight forwarder.
Saudi leaders say their investment has already seen the country rise 17 places (to 38th) in the World Bank's Logistics Performance Index (LPI). Its ultimate goal is to hit the the top 10 by 2030.
Of the 139 countries in the LPI the US is ranked 18th, with the top 10 being: Singapore, Finland, Denmark, Germany, Netherlands, Switzerland, Austria, Belgium, Canada and Hong Kong.
FedEx Express invests in Istanbul Airport transit facility
FedEx Express Europe is to build a new global air transit facility at iGA Istanbul Airport by November 2024, in a bid to connect businesses across six continents.
The infrastructure, connectivity, technology and location of iGA Istanbul Airport make it a global centre for cargo and logistics traffic. It is the world's second busiest airport in terms of international passenger numbers, and in the top five cargo airports in Europe.
The new dedicated facility will include three parking spots for FedEx aircraft, space for 32 vans, and seven truck doors, and will use state-of-the-art sorting technology with capacity to handle 3,000 items per hour.
FedEx Express VP Operations for Southeast Europe, Israel and Turkey, Eser Sezek, said: ""We're excited about our expansion at Istanbul Airport, which gives us an even stronger foothold at this strategic location and unlocks growth opportunities for customers trading intercontinentally."
Kadri Samsunlu, CEO of iGA Istanbul Airport, said: "This new facility will further cement iGA Istanbul Airport's vision and mission and commitment to being a global hub and gateway to the world."
Car maker JLR in UK freight fleet clean energy move
Luxury car manufacturer Jaguar Land Rover (JLR) is transitioning UK road freight fleet to a combination of battery power, Bio-CNG and Hydrogenated Vegetable Oil (HVO) powered HGVs.
The switch is taking place in collaboration with DHL and will achieve estimated CO2 savings of 85% per HGV, on goods moving between JLR's manufacturing centres, suppliers, and retailers in the UK.
JLR manufactures Range Rover, Defender, Discovery and Jaguar brands. This latest clean-energy project is part of its focus on building a sustainable industrial ecosystem through collaboration with suppliers and the introduction of advanced AI technology to enable efficient monitoring and management of the supply chain.
This approach allows better business resilience, improved scope 1, 2 and 3 emissions and "contributes to a more stable and productive supply chain", says the company.
Levent Yuksel, Freight Operations Director, JLR, said: "Electrification and net zero emissions are central pillars of our strategy to become a sustainable luxury business. By expanding our use of best-in class electric and alternative fuel vehicles in the UK, we're continuing our journey to improve air quality and reduce emissions."
Mike Bristow, Managing Director, Manufacturing Logistics, DHL Supply Chain, said: ''Together we are championing alternative fuel solutions, demonstrating to industry peers that we can deliver carbon savings."