Global logistics news roundup: CH Robinson, Flexport, Körber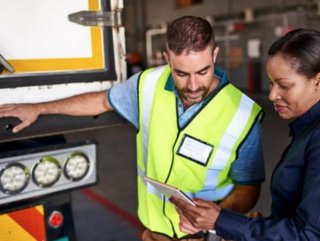 Global logistics news roundup.
CH Robinson opens new Mexico-border facility; Körber and ProShip partner on supply visibility tool; Flexport's freight solution move
CH Robinson opens new Mexico-border facility
US logistics giant CH Robinson has opened a new facility that speeds up trade across the Mexico border, with a view to helping global shippers nearshore, as they seek to diversify and shorten their supply chains.
The cross-dock facility is located in Laredo, the huge Texan inland port, which handled $268 billion in trade with Mexico last year, up 20% from 2021. In February, Laredo outstripped 450 seaports, airports and other border crossings to become the busiest in the US.
The facility is near several manufacturing centres in Mexico, including the automotive industry in Monterrey.
Typically, it takes three trucks to bring a shipment through Laredo: a Mexico carrier brings the trailer to the border, a Mexico transfer carrier takes it across, then the freight is unloaded and reloaded onto a US carrier's trailer.
The new facility allows for freight unloading times to be speeded up by an average of 10 minutes.
"On a day when 350 loads are being picked up this can save nearly 60 hours in a single day," says Mike Burkhart, CH Robinson's Mexico VP.
He adds: "Whether a company is bringing in raw materials from overseas for manufacturing in Mexico, sending car parts over the border into the United States or both, the complexity of international shipping requires even more than the right facilities. It requires the right experience.
"Unlike competitors with much smaller footprints in Laredo and new competitors just now trying to get a toehold, we manage 1 million trucking, intermodal, ocean and air shipments a year in this region.
"We designed our newest facility to give global shippers the greater scale, speed and service they need as they move more of their interests to Mexico."
Körber and ProShip partner on supply visibility tool
International technology group Körber has struck a partnership with ProShip, a shipping software solution for enterprise shippers.
The partnership will provide real-time, end-to-end visibility across customer networks from execution to post-carrier billing, say the companies.
It will also reduce total transportation spend across all types of freight, as well as drive operational improvement throughout supply chain optimisation and planning, they add.
Sean Elliott, Körber Supply Chain CTO said: "The combined solution's capabilities turn visibility and analytics into action that empowers supply chain stakeholders to reduce transportation costs and transit times."
ProShip President Bill Schroeder said: "Transportation operations and finance teams grapple with the challenge of securing favourable agreements on capacity and rates from carriers.
"The complexity of this task highlights the critical role of carrier selection in both cost reduction and risk mitigation."
Flexport's 'shop floor to customers' door' freight solution
Supply chain logistics platform Flexport has created an end-to-end global trade solution offering access to financing, freight, fulfilment, and replenishment to major marketplaces and retail stores.
The solution enables entrepreneurs to seamlessly sell in more places and "to automate the movement of their products from factory floor to customer door", the company says.
"Global trade is as old as time but for entrepreneurs it hasn't gotten any easier to move goods," said Ryan Petersen, Founder and CEO of Flexport. "I started my entrepreneurial journey selling scooters, so I know first-hand that entrepreneurs want to focus on innovating and selling their products everywhere their customers are, instead of getting bogged down by the complexity that often comes with logistics."