Global cargo trade taking off with technology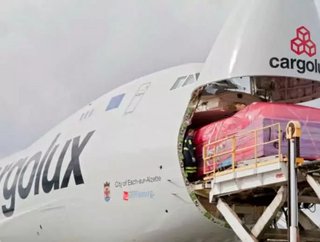 The air cargo industry is now looking to technology to get it over the final obstacles to efficiency after recent years have seen the reduction of glob...
The air cargo industry is now looking to technology to get it over the final obstacles to efficiency after recent years have seen the reduction of global trade barriers.
Take the Asia Pacific Economic Cooperation (APEC) region, for example. It has pronounced administrative barriers due to the diverse nature and varying levels of development of its member nations.
According to Anming Zhang, a professor of Operations and Logistics at The University of British Columbia, if APEC economies are to "effectively expand trade in the region", they must "take full advantage of the recent advantage in information technology and simplify customs regulations and procedures."
That was back in 2002, when Zhang wrote a report entitled Electronic Technology and Simplification of Customs Regulations and Procedures in Air Cargo Trade.
It stated that one of the biggest barriers to air cargo trade – not just in APEC countries – was cumbersome customs regulations and procedures that hadn't kept up with the sector's rapid development.
He expressed concern that, with ecommerce's rise generating further demand for air cargo, customs administrations needed to speed up the process to avoid problems.
He championed paperless customs clearance systems but found issues surrounding the application of electronic technology in the simplification of procedures.
A global standard
Skip forward to the present day, and the World Trade Organisation in December 2013 reaches a landmark Trade Facilitation Agreement to advance customs clearances globally.
This agreement applies to all 159 WTO member states and commits them to the establishment of electronic payment of duties, taxes, fees and charges and the utilisation of technology to speed up import and export procedures for authorised operators and create a global standard for security.
Suadi Arabia's The Saudi Gazette reported on December 11, 2013 that following the agreement Radio-Frequency Identification (RFID) will likely help facilitate this in the West Asian state.
The newspaper said: "It is likely that containerised goods will actually be cleared automatically when the container is sealed at the point of shipment."
It added: "If a freight forwarder is making up a container-load of goods from a variety of suppliers, individual items will have Radio-Frequency Identification (RFID) tags which can be scanned from outside the container."
RFID technology could enable all components of a consignment to be checked against a manifest and, along with similar security devices on the containers themselves, let customs know if it has been tampered with since loading.  
The RFID tags are also able to alert authorities if perishable items have passed sell-by date.
It is believed that eventually, automated scanners will become standard, with containers' contents being compared with documentation passed from shippers via a seamless automated system and matched with the details of the business taking delivery.  
The tech take-up
The WTO agreement to streamline procedures may only be a small step in the right direction but it is the result of an ongoing movement that has begun to see technological improvements across the board.
The Commerce and Economic Development Bureau of Hong Kong reported in November 2013 that since 2012, RFID tags have been used in baggage handling at Hong Kong International Airport. The airport tags 70,000 baggage items from more than 100 airlines daily.
The airport's Customs and Excise team also uses an eLock system for streamlining clearance of air-land and sea-land trans-shipments.
Once a cargo container is locked with eLock, customs officers track it using Global Positioning System technologies.
With eLock and GPS the airport claims to have created an efficient, secure and traceable customs clearance process, requiring less frequent cargo inspection at land boundary control points, which can take up to three hours.
Africa is also beginning to catch on. The South African Revenue Service (government tax collector), in third quarter of 2012, introduced a customs monitoring system at border posts.
Handling documentation for one shipment previously took up to seven weeks, but with the aid of electronic submission of cargo manifests this can now be done in half an hour. Saving paper also means saving time, in this instance.
Technology as facilitator
In a weekly commentary by Qatar bankers QNB Group, January 26, 2014, it was well put that global trade flows have underpinned economic development through the ages and technological innovations which reduce transportation costs led to a rapid increase in this trade.
It points out that in the 1980s, global trade accounted for 19 percent of world Gross Domestic Product (GDP); in the technological new millennium age – specifically, the commentary states, between 2004 and 2013 – it averaged 30 percent.
The World Customs Journal, a publication affiliated with the WTO, the European Union and the World Customs Organisation, summed it up in a report by WCO Technical Officer Gareth Lewis in 2009.
It said: "Trade is a key ingredient to bolstering economic performance, and customs services are one component of a nation's trading profile.
"Prudent management of ICT is a means to reap benefits that impact positively on the effectiveness of all customs operations, and hence the improvement of national finances.
"The tools are in existence and the relevant standards-setting bodies are constantly upgrading them as needs be.
"The development of paperless customs systems is seen as the crucial starting point for any country to influence the growth of e-commerce and thereby improve economic performance.
"The spread of ICT is an opportunity for customs administrations to strengthen their positions as the vanguard of strategic developments in all countries."