Global air, road and rail logistics news roundup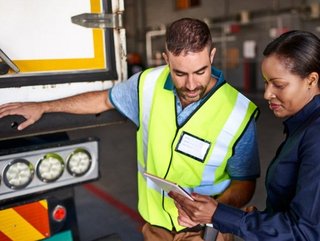 Google invests in African e-logistics firm Lori Systems; JB Hunt committed to intermodal logistics; Qantas Freight to upgrade domestic fleet with Airbuses
Google invests in fast-growing African e-logistics firm
One of Africa's fastest growing companies – e-logistics outfit, Lori Systems – has announced it has received "significant" investment from Google.
Lori Systems provides shippers with digital haulage solutions to manage cargo and transporters,
Named by the Financial Times earlier this year as Africa's seventh fastest-growing company, the company has helped shippers and carriers move US$10bn of cargo across the continent since its launch in 2017.
On the African continent, logistics operators face a host of problems, including fragmented supply and demand markets, inconsistent pricing, and poor access to financing.
A pioneer in e-logistics in Africa, Lori Systems lowers the cost of goods by eliminating pain points along the cargo journey.
The cash injection is the third from Google's US$50mn Africa Investment Fund, which CEO Sundar Pichai announced in October 2021.
Google MD for Sub-Saharan Africa, Nitin Gajria, said: "At Google, we understand the transformative power digitisation can bring to the African continent. There is so much potential in the region, but it's only through innovation that this can be fully unlocked.
"Lori Systems is a great example of how technology can be scalable across Africa."
Lori Systems Co-founder & CPO Jean-Claude Homawoo said: "Global supply chains are in dire need of modernisation. The African Continental Free Trade Area is expected to lead to an 81% increase in intra-African trade, providing a US$21.9bn opportunity in untapped trade potential.
"Our vision of the future of logistics in Africa is one that is digital, scalable and more efficient."
Felixstowe strike will cost $800mn in trade - Russell Group
The ongoing strike at the UK Port of Felixstowe could result in more than US$800mn in disrupted trade, according to analysis by Russell Group, reports Port Technology. 
An estimated 1,900 members of the Unite union went on a nine-day strike on 21 August in a dispute about a pay increase.
Russell Group analysis shows that clothing ($82.8mn) and electronic components ($32.3mn) will be the commodities that will be most impacted by the industrial action. 
Felixstowe plays a critical role in global trade, feeding UK exports to larger European ports, including Rotterdam and Hamburg.
Logistics experts believe goods destined for Felixstowe will be diverted both to smaller UK ports and international ports including Wilhelmshaven in Germany.
The strike follows three similar actions by port workers in Germany, following a collapse in negotiations between dockworkers and employers.
Suki Basi, Russell Group MD, said: "The disruption at Felixstowe spells more uncertainty for businesses, consumers and governments alike."
JB Hunt sticks with intermodal, despite bottlenecks
American transportation and logistics giant JB Hunt has confirmed it is committed to an intermodal model, despite unprecedented rail and road bottlenecks in the US, reports FreightWaves.
Speaking at Deutsche Bank's recent annual transportation conference the company's management team insisted demand for its intermodal offering remains strong, but acknowledged service needs to pick up in order to capture incremental volume.
During Q2, JB Hunt's rail partners saw further deterioration in service. Train speeds at Norfolk Southern were down 11% and flat at BNSF . Dwell times, meanwhile, were up 20% and 12%, respectively.
"The continued effort to get better velocity and service out of our rail product will only deliver significant growth demand from our customers," said Darren Field, Executive VP and President of Intermodal at J.B. Hunt. "We continue to hear our shippers tell us that they want more from intermodal but they need better service."
JB Hunt's commitment to the intermodal model follows global moves towards rail freight, which is a far greener option than road haulage.
Some countries are doing better than others on making rail a major part of their intermodal logistics infrastructure, with the US leading the way. Unlike the EU, the US is a single landmass and has a single language, and around 40% of all US freight by tonne-mile is moved by rail – compared to around 15% in Europe.
Qantas Freight to upgrade domestic fleet with new Airbus
Qantas Freight is to increase its domestic fleet with six Airbus A321 passenger-to-freighter (P2F) aircraft, to meet growing e-commerce demand, reports Air Freight News.
The Australian carrier said the A321s, which are expected to arrive between 2024 and mid-2026, will be sourced on the open market and converted to freighters.
This conversion work will include the removal of seats and the installation of a cargo handling system.
The new aircraft will replace the long-term fleet of five Boeing 737 freighters that are approaching the end of their economic life.