General Motors launches BrightDrop to electrify deliveries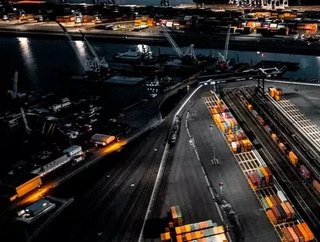 General Motors (GM) launches a new business - BrightDrop - to electrify and improve the delivery of goods and services...
In an announcement made by General Motors (GM), the company reported the launch of its new business - BrightDrop.
The new business offers an ecosystem of electric first-to-last-mile products, software and services to empower delivery and logistics companies to be more efficient. 
"These BrightDrop solutions are designed to help businesses lower costs, maximize productivity, improve employee safety and freight security, and support overall sustainability efforts," states .
Born out of GM's Global Innovation organisation, BrightDrop joins the automotive manufacturer's lineup of recently launched startups including OnStar Insurance, OnStar Guardian and GM Defense. The company reports from a strategy standpoint GM reports that the business will unlock B2B areas, the capability to expand the Ultium platform, as well as software and service opportunities.
"BrightDrop offers a smarter way to deliver goods and services. We are building on our significant expertise in electrification, mobility applications, telematics and fleet management, with a new one-stop-shop solution for commercial customers to move goods in a better, more sustainable way," commented Mary Barra GM Chairman and CEO. 
GM estimates that by 2025, "the combined market opportunities for parcel, food delivery and reverse logistics in the U.S. will be over US$850bn." In addition the reports that demand for urban last-mile delivery, fueled by e-commerce, is expected to grow by 78% by 2030, leading to a 36% increase in delivery vehicles in the top 100 cities.
To help meet the surge in demand as well as reduce the impact on the planet, BrightDrop is working to develop an integrated set of solutions to improve first-to-last-mile delivery. 
For more information on procurement, supply chain and logistics topics - please take a look at the latest edition of .