FTA joins Centre for Sustainable Road Freight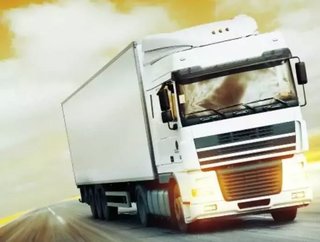 The Freight Transport Association (FTA) has become a consortium member of the new Centre for Sustainable Road Freight (CSRF), a £6 million UK ini...
The Freight Transport Association (FTA) has become a consortium member of the new Centre for Sustainable Road Freight (CSRF), a £6 million UK initiative to minimize the environmental impact of road freight transport and providing opportunities for decarbonising freight.
The Centre aims to develop innovative technical operational solutions to road freight transport challenges and focus on tactics and strategies to meet UK government emissions reduction targets for the road freight sector.
The Logistics Carbon Reduction Scheme (LCRS), managed by FTA, will be working with the Centre for Sustainable Road Freight to develop a Roadmap to indicate where the greatest carbon savings can be made within logistics operations in order for the sector to continue to reduce carbon emissions. The Roadmap will focus on both operational and technological measures and will also provide further evidence to government of the continued potential for the logistics sector to decarbonise.
A collaboration between Heriot-Watt University Logistics Research Centre and the University of Cambridge Engineering Department, CSRF brings together road freight vehicle engineering expertise from Cambridge and logistics expertise from Heriot-Watt in order to explore ways of making road freight economically, socially and environmentally sustainable.
The venture has been co-funded for the next five years by the Engineering and Physical Sciences Research Council, which has provided £4.4 million, and a new industry consortium (including FTA), which has contributed £1.4 million.
James Hookham, FTA Director of Policy & Communications said:
"FTA is delighted to be a consortium member of the Centre for Sustainable Road Freight, which will lead on relevant and much needed research projects to identify the best decarbonisation options for the sector. The level of support from operators and retailers and the calibre of the academics involved is also impressive.
"We need to answer the big questions in transport in order to contribute to national climate change reduction targets. For instance, we need to solve the issue of empty running; to know where emissions legislation will go next; and to know what impact specific decarbonisation interventions will have if they achieve widespread adoption."
The Centre for Sustainable Road Freight will conduct a range of research projects including optimising long haul transport which will look at developing ultra-lightweight and higher capacity vehicles; optimising the rolling resistance of tyres; and a study of air flow around and under vehicles to perfect aerodynamics. Studies will also focus on sustainable urban freight to include finding the most fuel efficient ways to organise logistics in cities; the influence of driver behaviour; and utilising alternative fuels such as natural gas.
The consortium also includes key freight operators such as John Lewis, Tesco, DHL, Warburtons, Wincanton, Laing O'Rourke and Denby Transport, as well as FTA, along with vehicle industry partners, including Volvo Group, Haldex, SDC Trailers and Optrak, among others.