In Focus: DHL's strategic partners in the automotive industry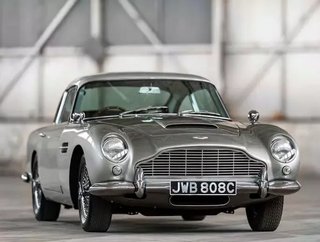 Supply Chain Digital takes a closer look at DHL's strategic partnershipswithin the automotive industry. Aston Martin DHL has been Aston Martin's pri...
Supply Chain Digital takes a closer look at DHL's strategic partnerships within the automotive industry.
Aston Martin
DHL has been Aston Martin's principle logistics partner since 2017. Currently the company manages inbound transportation, inventory management, warehousing and in-plant logistics, supporting its production in Gaydon, Warwickshire, England. After two years of success, Aston Martin has recently renewed its contract with DHL for a further seven years - to the end of 2027 - where the company will manage the full inbound supply chain in St. Athan, Wales. 
"We're delighted that our relationship with Aston Martin is going from strength to strength and that we're able to support such an iconic brand on its journey. Our approach offers Aston Martin a one-stop logistics solution that simplifies complex logistics processes and can support all of its future needs," commented Mike Bristow, Managing Director, Manufacturing Logistics, DHL Supply Chain.
Did you know? DHL's logistics experts hae provided its transportation and logistics services for five James Bond films, transporting the character's famous Aston Martin.
Volvo Trucks
Towards the end of 2019, DHL partnered with Volvo Trucks to take on 700 new vehicles as part of its commitments to reduce all of the company's logistics related emissions to net zero by 2050.
SEE ALSO:
"Despite uncertain economic conditions, customer demand remains strong so we are continuing to invest in our business and our people. Our partnership with Volvo will deliver significant added value to both our customers and our drivers with the new vehicles improving our operational efficiency and reducing our carbon emissions as we support the development of our customers' supply chains," commented José Nava, CEO DHL Supply Chain UKI.
Jaguar Land Rover
In addition to Volvo Trucks, DHL also renewed its partnership with Jaguar Land Rover towards the end of 2019. Following a 10 year partnership, in which DHL provided supply chain solutions to the car manufacturer, the contract was renewed with new ambitions and an extended brief to manage the inbound supply chain for Jaguar Land Rover's newest site in Slovakia. 
"Over the past decade our close working relationship with Jaguar Land Rover has enabled us to pursue new ways of working to drive a significant step change in performance. As part of this contract extension we now have a fully mapped transformation and investment plan to ensure Jaguar Land Rover's supply chain is fit for the future," commented Mike Bristow, Managing Director, Manufacturing Logistics, DHL Supply Chain UK & Ireland.
For more information on procurement, supply chain and logistics topics - please take a look at the latest edition of Supply Chain Digital magazine.
Follow us on LinkedIn and Twitter.