Five ways to get involved in competitive Asian trading landscape according to FedEx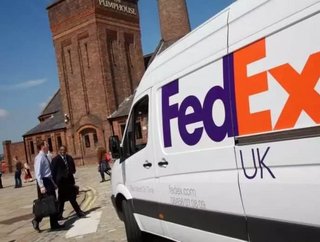 Follow @SamJermy and @SupplyChainD on Twitter. According to the International Monetary Fund (IMF) China now has the worlds largest economy, knocking...
Follow @SamJermy and @SupplyChainD on Twitter.
According to the International Monetary Fund (IMF) China now has the world's largest economy, knocking USA from the top spot. Estimated to be worth $17.6 trillion, China's economy is still growing and has expanded at approximately 10 percent a year for the last 32 years.
It's not just China either: East Asia is the world's fastest-growing region, with GDP growth projected to be stable at 6.1 percent in 2015, and this is why FedEx has had established local operations across the region for over 30 years.
The whole Asia Pacific region is becoming the driving force of the global economy because of its high growth rate and due to the diversity of industries found there. For the best part of two decades Asia was powered by electronics, and at FedEx, we still ship a large quantity of technology products today. However, the contents of our planes now also includes a huge amount of luxury goods, as well as healthcare and pharmaceutical shipments, among many others.
RELATED READS: FedEx on ecommerce: Making social media work for SMEs
  FedEx: 6 tips on shipping fashion items internationally
The importance of trade with Asia, especially China, was acknowledged in this year's budget with the Government pledging more money to UK Trade & Investment (UKTI) to support SMEs looking to do business there. Exporting to a far-flung country can seem daunting, but it doesn't have to be with the right support and expertise, both of which are plentiful.
Here are five ways your company can get involved in the Asian economic boom:
Do your research
Research is vital when entering new markets, particularly when it's in a region that's unfamiliar to you. Check whether there are importing restrictions on products and ask your logistics provider to advise on the customs procedures you need to adhere to. On top of this, understanding customers' needs and desires, recognising competition, and identifying what the locals are prepared to pay is an absolute must.
Technological innovation
Rapid technological innovation is enabling a smart trading world, and staying ahead of the game is vital to remain competitive, and may even determine the long-term success of your business. In the modern era the winners will be those who adapt fastest to new technology, and use it to streamline everything from in-house order processing systems to creating optimised and efficient global supply chains.
Futureproof your growth plans
It's not just the established growth markets, industry trend reports are a great way of identifying opportunities in emerging regions. China may be the biggest economy in the world, but you might find greater growth potential in Indonesia or Vietnam. Staying ahead of the game enables you to steal a march on the competition.
Think like a local
Getting to grips with a new culture isn't just an enlightening experience, it's fundamental to the success of your business. In some places, haggling can make a deal, in others it can break one. Getting to know the local business culture helps you understand what makes the people tick allowing harmonious and productive relationships to flourish.
Seek support
Developing a strong supply chain is essential to effectively distributing your product, while also choosing the most inexpensive route to bring it to market. This is where the power of logistics comes in, as there are several benefits of working with an established provider, including their insight and knowledge of Asian markets, access to their wider distributor network, and the ability to streamline your customs procedures. For example, at FedEx we have approximately 3,000 regulatory and clearance specialists globally, who are on hand to help our customers each step of the way. So even though exporting can be difficult, you don't have to do it on your own.
FedEx provides customers and businesses worldwide with a broad portfolio of transportation, ecommerce and business services. With annual revenues of $47 billion and over 325,000 employees, the company offers integrated business applications through operating companies competing collectively and managed collaboratively, under the respected FedEx brand. For more information, visit news.fedex.com.