Ever Given impounded by Egyptian authorities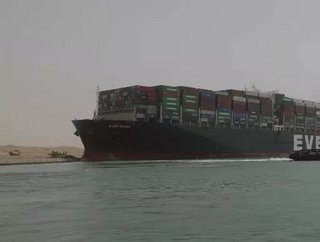 The ship is still in Egypt where it has been impounded by local authorities who claim they are owed $900m for salvage teams and "loss of reputation...
In the two weeks since the Ever Given was freed from the banks of the Suez Canal, it has once again been brought to a standstill - this time by a web of red tape and potential legal action.
The 400m container ship, which blocked the shipping lane for six days in March, has been seized by Egyptian Authorities until its owner Shoei Kisen Kaisha Ltd pays a reported $900m bill to cover the cost of lost trade and reimburse various salvage crews that worked tirelessly to free the vessel. 
Admiral Osama Rabie, Chairman and Managing Director of the Suez Canal Authority, told local broadcasters that "the vessel is now officially impounded".
A court in Ismailia, a city on the canal's west bank, ordered the vessel to remain in the Bitter Lakes, the holding area midway through the channel where it has been idly floating since tugboats shunted it free from the mud in late March. The vessel's owners and insurers are said to be cooperating "in good faith". 
Authorities demand "loss of reputation" compensation 
The Ever Given's insurer said around a third of the claim put forward by authorities will be used to pay the specialist rescue teams, including tugboat crews and dredging vessels, while another third is for "loss of reputation", according to reports. 
It is estimated at least $9.5bn worth of goods were disrupted every day that the canal was blocked, as a backlog formed at either end of the manmade strait. Meanwhile some shipping companies were forced to reroute vessels around the African Cape of Good Hope - a costly and time intensive decision that further gridlocked the world's already stretched ocean freight network.  
The court's decision will further delay shipments aboard the vessel and could cost cargo owners millions of dollars. A General Average was declared by the ship's owners last week, a form of maritime mutual insurance which spreads the cost of damage, delay and cargo loss between every business with goods aboard a vessel. 
The Suez Canal was blocked by the Ever Given in the early morning of 23 March. The vessel, a 20,000 TEU giant, remained lodged for almost a week until an international rescue coalition was able to dig, push and pull it back into the centre of the waterway.