Envisioning the future of logistics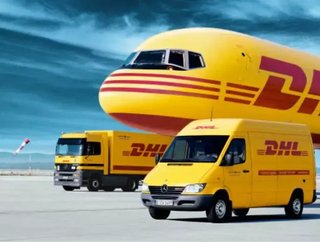 By Ella Copeland As continual technology development provides a seemingly inexhaustible range of business-enhancing initiatives, the logistics sector i...
By Ella Copeland
As continual technology development provides a seemingly inexhaustible range of business-enhancing initiatives, the logistics sector is under threat of falling behind, as it not only has to forecast consumer demand but also the potential effects of technology on the supply chain, whether enhancing or detrimental.
In the face of potentially damaging developments in the supply chain as 3D printing and online retail force traditional manufacturing and distribution methods to adapt, it makes sense that DHL, the world's largest logistics firm, is standing strong at the very centre of developments. Given the unique opportunity to explore their Innovation Centre in Triosdorf, Germany, Supply Chain Digital checks out the company's multi-million euro development programmes, which are rapidly outlining the future of logistics.
Bill Meahl, Chief Commercial Officer at DHL, is part of the central management team at the Innovation Centre, where the company is embracing the challenges and opportunities in the future of logistics.
"There are so many things that are having an effect. 3D printing, which will influence in 10+ years, is a great example of how the whole process will change. Last-mile delivery is an extremely interesting area with all kinds of innovations taking place and big entrance into that space, whether it's Amazon, Wal-Mart, other retailers or us. The e-commerce and B2C market just continues to explode and the pace of change is accelerating," explained Meahl.
The team at DHL Innovation Centre has identified 23 key trends which they expect will be at the forefront of the industry in the next five to 15 years, through comparing 'industry megatrends', such as sustainability, globalisation, and consumerism to the developing trends in technology, including cloud computing, the internet of everything, and actionable analytics.
Martin Wegner, Vice President, Solutions & Innovation, DHL explained: "We have recently developed and published the DHL Logistics Trend Radar which outlines important trends to impact logistics. Together with a network of partners from the fields of science, economy and technology, we are researching the topics that are relevant for logistics. From this research until market readiness, we develop new solutions together with the colleagues from the different DHL divisions to make sure that we meet the customers´ needs and requirements."
High-impact changes
One of the foremost overarching trends within the logistics sector is the developing relationship between the manufacturer, retailer and consumer, as the rise in online retail breaks down dependence on middle-men retailers and high street stores.
Manufacturer to Consumer (M2C) is the reality of a digital lifestyle as customers are able to order online direct from manufacturers, introducing a new model which bypasses the retailer, according to DHL. This sets new requirements for the design and management of global logistics networks; leading to longer delivery distances which require 'global logistics supergrids'; where existing infrastructure is merged with retail networks to optimize costs and utilise capacity.
Instant Access
A further result of the rise of online-retail is the advent of real-time services which enables flexible adaptation to changing demands and conditions through integrating real-time information into interactive analytics frameworks. Products that allow real time monitoring such as location, the condition of the product (temperature/humidity), and allow remote adaptation through routing and inventory virtualisation are in development or already on the market. These have the ability to increase efficiency, enhance customer service and improve visibility, which ultimately provides a supply chain which is able to respond to the real-time demands of online.
As online retail increases the rate of M2C delivery, it is also important to consider the logistics of increasing delivery volume to multiple locations within often difficult urban environments, as cities become more and more crowded. According to DHL's figures, more than half the world's population will be living in urban areas in less than five years, where the traffic density is greater and multiple stops in a small distance provide a greater threat to the environment.
"If you've ever been to Mexico City or San Paulo, they don't even know how many people live there, and the complexity of logistics that creates a need for new and greener responses," explained Meahl.
DHL suggests that freight should be consolidated for urban areas through logistics clusters or Urban Logistics Consolidation Centres, with aggregates streams to different consignees, in addition to developing a 'smart grid' for cities that optimises supply and demand.
Behind the scenes
Technology trends also have a part to play in dictating how supply chains are managed behind the scenes, as new online software capabilities expand the flexibility of our communication and therefore the opportunities for supply chain management (SCM).
According to DHL, Big Data is set to be a major influence over the next five years, representing the 'industrial revolution of data'. It allows the processing of previously untapped data sources, in addition to enabling real-time analytics on a broader scale. This can also enhance real-time logistics by helping to cost-efficiently explore huge volumes of structured and unstructured data that may be widespread and high velocity, making the supply chain more flexible.
Cloud computing is the second big SCM influencer in the near future, by offering tangible benefits to logistics. The advent of cloud logistics can facilitate the supply chain's overall coordination and use of distributed resources, capacities, processes and services from supply chain partners, offering further development of entire business models. In addition, logistics services can depend on seamlessly synchronised processes by offering a cloud-based reference process model which enables S-BPM modelling.
Future developments
These five logistics insights are a tiny portion of the wealth of developments occurring at DHL, as the company continues to work towards innovations for trends likely to happen in the future. With the interests of its customers at the heart of DHL's innovations, the company is focused on developing products and strategies for its customers to ensure that there are no unwelcome surprises down the line.
"Not only are we trying to provide solutions for today's challenges but we're looking ahead into the future of what those challenges are going to be down the road and how we might respond to them.
DHL needs to be responsible; customers tell us is they want us to be proactive in our solutions, and that is why this facility is here, to innovate as much as we can, in terms of improving basic processes as well as transformational things which have the promise of fundamentally altering supply chains. We need to understand that to be relevant to our customers and be ahead of the curve."