Ensuring Compliance with Logistics Labelling Regulations
By Josh Roffman, VP of Product Management at Loftware & NiceLabel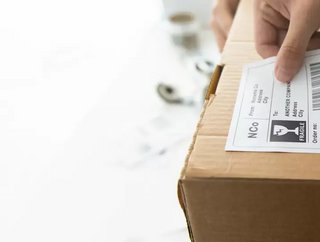 Labelling should be simple, but there are many pitfalls - the consequences of which can lead to delays, fines and further disruption to supply chains
Companies are under increasing pressure to deliver products at the speed and convenience that consumers expect. Meeting these expectations requires businesses to meet strict regulations, including complying with GS1 supply chain standards and international export controls, and providing safety data sheets based on country of origin and destination.
 
Consequently, when a shipment leaves the dock, its labels must correctly match what the customer needs – as well as the requirements of international regulations. In other words, they need to comply with two sets of strict rules governing appearance, composition, and content.
 
Some product categories are going to have more difficulties than others, of course. A box of plastic widgets will have an easier journey than a shipment containing food, medicine, or electronics.
 
Like electronics, the labelling of combustible items is subject to strict compliance regimes. Every unit must be labelled, and each label must comply with regulatory requirements. Mistakes have ramifications. For example, what if the number of packages in the shipment doesn't agree with the number specified on the label? Best-case scenario, this means reprinting labels and relabelling packages. It could mean the package gets shipped with an incorrect label, potentially resulting in fines and shipping delays.
 
Shipping the product

Once the cargo is shipped, there are multiple challenges to surmount. It must arrive at its destination in a timely manner, and undamaged.
 
The company shipping the cargo can do little to aid its progress, other than add information so that workers in loading docks and customs facilities know how to handle the cargo safely. This may mean adding multiple labels for redundancy and printing labels in multiple languages. Once again, errors result in halted or delayed shipments.
 
Combustibles, food and beverage products, and medicines must also all comply with strict regulations once they reach their destination country. In addition, there's GHS to consider – the Global Harmonised System of Classification and Labelling of Chemicals. Many countries have amended their worker protection laws to match the strictures of the GHS. In addition, GHS has a detailed supplier labelling component. Supplier labels must include the name of the product, manufacturer and importer, a red pictogram, and several hazard statements.
 
What is enterprise labelling?

Given these challenges, global companies today are taking a different, "enterprise-centric" approach to labelling. These leaders see the value of standardising and integrating labelling with business processes.  Enterprise Labelling gives the power to master labelling variations by automating and applying advanced logic to all labelling processes. In highly regulated marketplaces, organisations must keep pace with evolving regulations. Enterprise labelling allows firms to comply by making label changes to formats, barcodes, logos, languages, and content including quickly adding industry-specific warnings, and product information to meet global and regional requirements and avoid financial penalties.
 
Integrating labelling with enterprise applications lets organisations leverage business processes and 'sources of truth' for label data. Certified integration lets companies automate labelling so they can improve efficiency, accuracy and avoid costly mislabelling.
 
Master labelling variability

When it comes to meeting increased regulatory and customer expectations with regard to shipping time and transparency, companies must provide reams of information. This provides handling instructions to the workers that transport their cargo, reassures customs officials, and helps the cargo conform to the law.
 
No matter what kind of product a company is shipping, they must automate the labelling process for labelling to keep pace with production. Enterprise labelling helps them comply by making label changes to formats, barcodes, logos, languages, and content to meet global and regional requirements.
 
A logical solution

Creating shipping labels should be easy. Although the world of safe handling practices and international shipping compliance is complicated, it's not infinite. Given a set of input parameters, a comprehensive labelling solution can generate a shipping label that complies with multiple international jurisdictions and contains enough information to help move products safely.
 
Based on simple inputs, an enterprise labelling platform can generate complete, information-rich labels that comply with international law. It would create warnings statements in multiple languages, based on the country of origin and destination; supply barcodes that let companies track and trace their products, and dynamically place images and pictograms on the label. It would even bring up adjunct materials and material safety data sheets as applicable.
 
Automating the process of generating a shipping label also reduces the chance for human error.. It doesn't matter what the product is, enterprise labelling lets companies match complex mission-critical requirements while streamlining the tangled environment of international commerce.
 
Keeping up with a global supply chain
 
The effect of regulations and emerging standards can impact business as supply chains become more global and complex. Labelling is a specific area where constant change is necessary to comply with evolving standards. Adhering to regulations that define how products are developed, marketed, shipped, and disposed of is essential to avoid fines, retain customers, stay competitive and enter new markets.
 
By standardising on a comprehensive enterprise labelling solution, enterprise organisations can cope with the complex customer and regulatory demands to ensure customer responsiveness and regulatory compliance. It enables them to automate their labelling processes and support increasingly complex scenarios by using flexible business logic that is designed to manage variability in labelling.
 
A swift solution
 
The best way to master all of these labelling variations is by automating and applying advanced logic to labelling processes. With dynamic labelling, you can maximise support for countless label combinations with minimum effort. This allows you to leverage the data from your systems of record and configure rules that dynamically change label content based on that data. 
 
Also, by enabling business users, changes and updates can be made by business users in hours or days rather than months so that requirements can swiftly be met and companies can stay one step ahead of the competition.
 
In this highly regulated global marketplace, an enterprise must consistently keep pace with evolving regulations. Enterprise labelling allows organisations to comply by making label changes to formats, barcodes, logos, languages, and content including quickly adding industry-specific warnings, product information and even colour to meet global and regional requirements.
 
Josh Roffman is VP of Product Management at Loftware & NiceLabel