DPDHL Logs Record API Transactions Powered by Google Cloud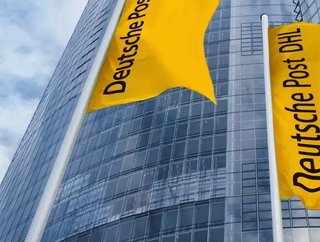 Google Cloud's scalable API solutions now enable 1bn API transactions a month for Deutsche Post DHL Group, triple the volume of the past year
Deutsche Post DHL Group (DPDHL) has logged record API transaction volume in partnership with Google Cloud, as the logistics leader turns to technology to meet soaring demand for its services. 
In 2019 the logistics giant began using Google Cloud's API management platform, Apigee, and established an API centre of excellence, under which API experts from across its organisation combined their expertise to improve the experience of software developers who use logistics solutions in their applications. 
By embedding APIs into its systems, DPDHL customers can now digitally access a full suite of logistics services, including label creation, parcel tracking and shipment booking, seamlessly and in one place. 
"Google Cloud has played a key role in advancing our API agenda," said Simon Rehbach, Vice President Global Enterprise Architecture and Integration at DHL Supply Chain, who established the platform and API CoE as part of the Group's digital agenda and is now scaling it globally as part of DHL Supply Chain division.
"For our customers, this means services that are highly reliable, meet our scaling demands, and in DHL we're thrilled that we don't have to spend extra effort on managing technology to be ready for peak business."
The partnership has empowered DPDHL to leverage cloud tech to exponentially scale up its digital capabilities at a time when "the logistics business continues to see an ever-increasing need for digital solutions – not just since the pandemic, but surely further accelerated by it," according to Dagmar Joswig, Vice President Digitalization and Corporate IT Office at Deutsche Post DHL Group. 
DPDHL API Transaction Volumes Triple 
DPDHL's API transaction volume has now reached record volumes, tripling in the past year to exceed more than 1bn processed each month. 
The API platform forms part of a wider partnership between Google Cloud and DPDHL, which has also deployed the Silicon Valley tech leader's cloud capacity to process the transaction requests, speeding up response times even if the requester and data source are in different geographical locations.
"Through the power of cloud APIs, Deutsche Post DHL Group can reliably provide the connectivity and processing power that is needed for the integration of information into their customers' day-to-day operations. We're proud to work with an industry leader like Deutsche Post DHL Group to bring new and innovative logistics capabilities to the world," added Daniel Holz, Vice President, EMEA North Region at Google Cloud.