Dimerco wins airfreight forwarder of the year 2016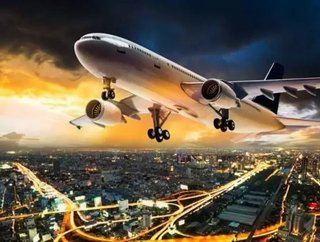 Taiwan-based logistics provider, Dimerco Express Group, has been named as 'Airfreight Forwarder of The Year 2016 in the Air Cargo Week Awards at a...
Taiwan-based logistics provider, Dimerco Express Group, has been named as 'Airfreight Forwarder of The Year 2016' in the Air Cargo Week Awards at a ceremony in Shanghai, with over 350 air cargo professionals in attendance.
 
Edward Lin, CEO of Dimerco, said: "This is the first time that Dimerco has been recognised for exceptional performance in airfreight forwarding, and is a measure of our growing standing within the global logistics community. We were particularly honoured to be selected from an impressive list of global finalists by our peers from within the air cargo community."
Dimerco was also nominated recently in both "Best Logistics Service Provider - Air Freight" and "Best Green Logistics Operator" categories in the 2016 AFLAS Award for logistics excellence in the APAC region. Dimerco subsidiary Diversified Freight System (DFS) Corporation was granted the AEO by Sung Ru-Yao, Director of Keelung Customs Office, Taiwan, which will allow Dimerco customers speedier and safer transit.
Dimerco recently announced that it will be opening of an office in Ahmedabad, India in order to expand its global network along with its footprint in the sub-continent. 
Lin added: "Dimerco has long-term plans for expansion in India, one of the world's fastest growing economies. Ahmedabad is one of a hundred Indian cities selected to develop as a smart city under Modi's flagship Smart Cities Mission; Dimerco is the first Taiwan logistics provider to enter the marketplace in India and Ahmedabad will be our fourth office."
"India is a booming market for international commerce and we believe has strong growth potential for years to come. We are expanding our sales and operation teams for trading and exporting to the US, especially for Telecommunications, High-Tech and Automotive industry customers in India." 
 
Supply Chain Digital's July issue is now live. 
Follow @SupplyChainD and @MrNLon on Twitter.