DHL: resilience in a post-COVID-19 supply chain recovery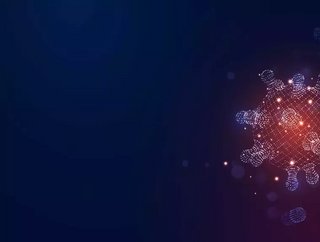 Supply Chain Digital explores resilience in DHL's whitepaper "Post-Coronavirus Supply Chain Recovery" and the journey towards embracing a new norm...
At the beginning of the year, COVID-19 began to work its way throughout the world and cause disruption across businesses and industries worldwide. Even at an early stage in February and March, its effect on the supply chain was visible. What has become clear is the key role logistics plays in keeping supply chains moving globally.
Omera Khan – Professor of Supply Chain Management at Royal Holloway, University of London, believes that things can never go back to the way they were pre-COVID. "The coronavirus has been a huge wake-up call. Businesses that had considered their supply chains to be resilient suddenly found out that they weren't. Businesses and industries that had resisted change suddenly found themselves embracing it. Consumers used to abundance found themselves dealing with scarcity. Will things go back to as they were before? No - too many lessons have been learned."
According to the whitepaper, there are four key supply chain driver categories:
Resilience
Demand
Transportation & warehousing
Workplace operational practice
Resilience
It is often thought of as an operational issue that is focused on securing the supply from first-tier suppliers. Generally, few organisations extend resiliency planning further upstream to their second or third-tier suppliers. In future, supply chain managers, planners and procurement professionals may well consider further tiers as they make decisions about sourcing, inventory buffers and transportation routes. The risk profile of a supply chain is usually 'locked in' within the early stages of strategic development. This ensures that the processes to achieve supply chain transparency and continuous monitoring are embedded at an early stage of supply chain design and is recognised as good practice. The COVID-19 pandemic has exposed resiliency weak spots, both for countries and businesses. 
"The coronavirus pandemic has demonstrated to governments – yet again – how supply chains are vulnerable to far-away events in far-away places," commented Stephan Freichel – Professor of Distribution Logistics at Köln University of Applied Sciences. "Going forward, businesses can expect both regulatory and social pressure to ensure that they are more resilient to such shocks, with stocks maintained of critical products."
The diversification of supply chains to be more resilient was already being thought about by many businesses prior to the beginning of COVID-19. Supply chain disruption from different disasters is't new. For example, the flooding in Thailand in October 2011 submerged seven of the country's largest industrial zones for a number of weeks, as well as two zones with factories belonging to two of the world's largest manufacturers of hard drives. According to a New York Times report, only 15% of the 227 factories in Thailand's Khlong Luang industrial zone restarted production six months later.