DHL expands global vaccine presence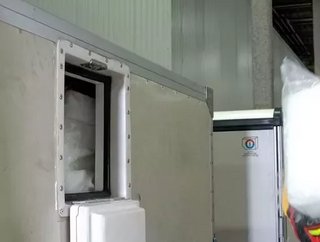 Air and ocean freight division contracted for jab delivery to Japan, spurring investment in supply chain capabilities...
DHL has expanded its global presence in the COVID-19 vaccine efforts, winning the contract to distribute the jab to Japan. 
The first batch of vaccines were delivered earlier this month by DHL Global Forwarding, the group's air and ocean freight division, with further shipments to be delivered by air from the company's global forwarding hub in Belgium.
With four vaccines now approved for use and major inoculation programmes already rolling out around the world, Tim Scharwath, CEO DHL Global Forwarding, Freight says "now it is essential to make it available to as many people as possible. Logistics plays a key role here. It is our job to get the vaccine to where it is urgently needed, and we accept the responsibility.
DHL's healthcare capabilities 
150+ pharmacists
20+ clinical trials depots 
135+ medical express sites
100+ certified stations
160+ GDP-qualified warehouses
To ensure the vaccine arrives in Japan safe and secure, DHL has invested heavily in its supply chain capabilities, including the installation of deep freezers to store the jabs at -70 degrees. The firm has also ramped up warehouse operations to handle the increased complexity and mitigate risk when delivering the sensitive and vital shipments. DHL says it has created additional jobs, and credits its staff with the project's on-going success. 
"While DHL Global Forwarding's well-established cold-chain network and pharmaceutical logistics expertise were key to the success of the shipment, our dedicated employees were the true unsung heroes who meticulously planned every last detail to manage an extremely complex operation seamlessly," said Kelvin Leung, CEO DHL Global Forwarding Asia Pacific.