Descartes Acquires Shiptrack for Start-to-Finish Solutions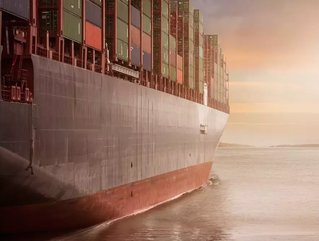 Cloud-based logistics and shipment tracking join for cloud-based solutions...
On Nov. 6th , a global leader in uniting businesses in commerce by providing cloud-based logistics and supply chain solutions, acquired , a provider of cloud-based mobile resource management and shipment tracking solutions, in an effort to combine their respective technologies and experience to improve the final-mile in the delivery process, among other aspects. 
"We believe there is a permanent shift in buying preferences underway that will continue to see an increasing number of goods being bought online," said Edward J. Ryan, Descartes' CEO, in a statement. "Descartes continues to invest in our e-commerce capabilities to make sure that our customers, large and small, can fulfil orders and meet delivery commitments efficiently. ShipTrack complements this strategy, and, when combined with our advanced Routing, Mobile and Telematics suite of solutions, fills a gap in the market. We're looking forward to working with the ShipTrack customers, partners and team of domain experts to help the final-mile carrier community capitalize on these changing market dynamics."
Shiptrack co-founder Shawn Winter noted in a statement the shared sentiment of the importance of final-mile carriers and expanding upon their resources and availability: "Our platform helps final-mile carriers meet that challenge head-on with powerful workflows across delivery processes and the ability to expose information to consumers in real-time," said Winter. "By joining forces with Descartes, we see an opportunity to create a truly differentiated product that combines our advanced final-mile solutions with Descartes route optimization and reservations capabilities."
2020 has been an important year for the e-commerce sector, as more and more people are ordering packages online, making the streamlining of any supply chain, in all aspects, essential to thrive in a more demanding market. 
Chris Jones, Descartes EVP, Marketing and Services, echoes this sentiment, and goes on to elaborate on the effectiveness of Descartes' logistical solutions "This year has accelerated a shift in customer buying preferences, and we see an increasing number of goods being bought online and delivered to homes," Jones explained. "We're always looking for opportunities to expand our ability to serve the greater e-commerce ecosystem. The benefits of the acquisition go beyond our shipper customers, as the ShipTrack solutions help logistics companies as well. Many logistics companies actually work with other logistics companies to serve broader markets, handle spikes in demand and provide a broad array of services. ShipTrack excels at integrating these organizations together so they can act as one for their shipper customers."