COVID-19: Food Supply Chains Shaken, But Not Broken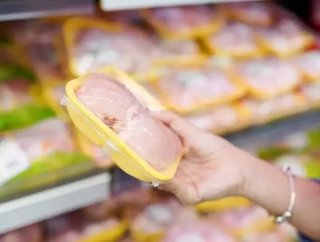 The outbreak of the COVID-19 pandemic has disrupted every industry around the world, with the food supply chain, and meat in particular, being hit heavi...
The outbreak of the COVID-19 pandemic has disrupted every industry around the world, with the food supply chain, and meat in particular, being hit heavier than most.
Meat packing and processing plants across the United States and Canada have had to close their doors due to outbreaks of the virus. Workers spending all day in such close proximity has led to more than 940 workers being tested positive for the coronavirus in just one Cargill beef processing plant. Pork and chicken processing plants have also been hit by disruptions.
Decreased production, or temporarily halted production, has left farmers with nowhere to send their livestock, resulting in backlogs of animals, and in some cases, cullings. According to The Nielsen Company, as consumers continued to cook more at home, demand for meat products rose by more than 40% in April. The increase in both demand and shortages has also led to price rises.
However, experts believe that the system has been coping with the increased pressure and disruptions. "I would argue the meat supply chain — and, in fact, our food system generally — has been robust and resilient and bent, but didn't break, in the face of an unprecedented shock based on demand," said Mike von Massow, a food economist at the University of Guelph.
Supply has still been available to consumers, and price rises haven't been major, which is a positive sign for the country and the economy. On April 28th, President Donald Trump issued an executive order, protecting meat processing and packaging facilities from closing down, with workers expected to be returning to work this week.
If workers are to return, and operations resume, it would be fair to say that the situation will continue as it has been so far. Whilst potentially limited, supply will still be available to consumers, and shortages will be unlikely. The coronavirus is unpredictable, so this could easily change, but as scientists and governments continue to understand the virus better, the picture will become more clear.
More than 10,000 cases have been reported within the industry alone, leading to concerns surrounding worker safety as they look set to return. The highest level of PPE and other protective equipment must be issued to workers if they are to return and provide for the consumers of the nation, with daily testing, social distancing and sick leave all necessities that must be offered also.
The president of the Canadian Meat Council, Chris White, has highlighted that, whilst plants have gone down in the country, they have returned to operations soon after, and that due to the mitigation efforts, a sufficient supply of product has still been produced so far.
SEE ALSO:
For more information on procurement, supply chain and logistics topics - please take a look at the latest edition of Supply Chain Digital magazine.