Coca-Cola's supply chain improves AIDs drugs delivery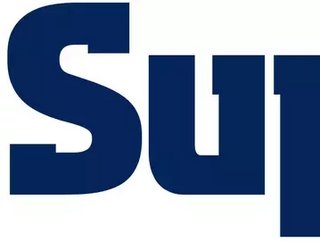 The Coca-Cola Companys impressive supply chain is the result of decades worth of expertise; serving over 20 million retail points of sale every week. A...
The Coca-Cola Company's impressive supply chain is the result of decades' worth of expertise; serving over 20 million retail points of sale every week.
Able to deliver soft drinks to remote African locations on a daily basis, Coca-Cola's supply chain abilities put the efforts of governments and non-profit organisations to shame, who until 2010 took up to 30 days to deliver life saving drugs to places like Tanzania.
'Project Last Mile'
The delay in getting drugs to patients meant that only half of those seeking vaccinations in the country would find the appropriate drug was available, which led to 'Project Last Mile', a partnership between the Global Fund and Coca-Cola, which was designed to help maximise the delivery of vital drugs, medicines and medical supplies to the people who need them most.
Gabriel Jaramillo, General Manager of the Global Fund, said: "Unfortunately, when medicine is available, it doesn't always reach the people who need it. Supply chains in remote parts of the world often don't work efficiently, and that can mean that deaths that should be prevented still occur. What we noticed was that Coca-Cola's products always seemed to get to every remote regions and we thought that if they could get their product there, with their support, maybe we could too."
Sharing expertise
Originally developed in cooperation with the Bill & Melinda Gates Foundation, Accenture Development Partnerships, Yale University's Global Health Leadership Institute (GHLI), and government partners like Tanzania's Medical Stores Department, "Project Last Mile" was designed to allow Coca-Cola to share it's expertise. Using Coca-Cola's proven logistics models, helping Tanzania to develop the basics of supply chain management, implementing a new stock management system and allowing officials to sit in on Coke's existing training programmes.
Since the pilot began in 2010, the project has benefitted nearly 20 million people in the ten regions where the revised distribution model has been implemented, allowing better access to critical medicines.  It has reduced the lead time for medicine delivery, reducing the delivery time from 30 to five days, in addition to enabling health facilities to place their own orders for medicines; improving the availability of critical medicines in health clinics by 20 to 30 percent.
Project expansion
Building on the successes in Tanzania, the project has expanded to Ghana, to improve access to essential medicines and vaccines. Additionally, a partnership with U.S. Agency for International Development (USAID) has been established as Project Last Mile continues to expand to other regions. In scaling up into Mozambique partners will leverage an existing collaboration between Coca-Cola and the Clinton Health Access Initiative.