Berkshire Grey and Atos Partner on Supply Chain Automation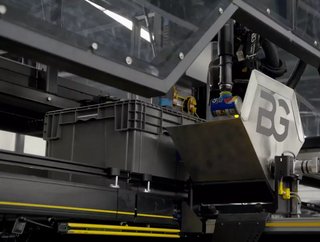 Berkshire Grey and Atos join forces to accelerate implementation of Intelligent Enterprise Robotic solutions across retail, transportation and logistics
Supply chain robotics specialist Berkshire Grey is partnering with digital transformation leader Atos to accelerate automation of supply chain operations across retail, transportation and logistics. 
Under the agreement the two companies will work together to integrate Berkshire Grey's Intelligent Enterprise Robotic solutions into the existing ecosystems of retailers and logistics providers, increasing visibility and automation with minimal manual intervention. 
The partnership comes at a time of surging demand in e-commerce and soaring volumes of online order fulfilment, where greater efficiency and visibility are vital.
Neil Berry, SVP and General Manager for EMEA at Berkshire Grey, said: "Berkshire Grey and Atos believe digital transformation and robotics are two sides of the same coin for those looking to transform the supply chain for today's on-demand world. We look forward to working together to provide the holistic, flexible and cost-effective warehouse automation and supply chain transformation solutions our shared customers value in order to meet the needs of high velocity and high volume order fulfillment."
Atos Joins Berkshire Grey's Partner Alliance
As part of the partnership, Atos will become part of Berkshire Grey's Partner Alliance (BGPA) programme as a Solutions Integrator Partner. It will see Atos implement and integrate Berkshire Grey's AI-enabled robotic solutions into clients' complete supply chain ecosystems, ensuring the smooth flow of information across systems of record, as well as materials and goods through the warehouse. 
The partnership further aims to help organisations overcome common misunderstandings and hesitancies in implementing robotics automation, said Guillaume Beuscart, SVP Global Head of Retail, Transportation and Logistics at Atos. 
"Many organisations are considering implementing robotics and automation, but they struggle with implementing the transformative change needed to achieve the full benefits," he added. "Together, Berkshire Grey and Atos can provide retail, transportation and logistics clients with holistic solutions that meet their needs."
FedEx Scales Up Berkshire Grey Robotic Parcel Sortation System
Berkshire Grey's solutions already power some of the world's biggest e-commerce fulfilment organisations. In August, FedEx subsidiary FedEx Ground began scaling up a trial of Berkshire Grey's robotics solutions to autonomously pick, identify, sort, collect and containerise small packages at scale. 
The logistics giant said the technology provides necessary efficiencies to accommodate the rapid growth in e-commerce, autonomously handling thousands of packages a day and sorting them for onward transit to hubs and stations throughout the FedEx Ground network.