Bamboo tops list as alternative container flooring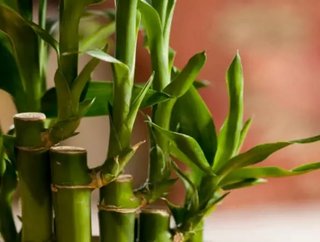 Bamboo is now being utilised in container floors as the rail and intermodal industry continues its drive to improve the environmental and economic effi...
Bamboo is now being utilised in container floors as the rail and intermodal industry continues its drive to improve the environmental and economic efficiency of its operations.
A report by the Container Owner's Association (COA) has found that the production volume of containers fitted with floors using materials other than the traditional tropical hardwood plywood has gradually risen over the past two years. 
Most of this volume is bamboo and, the report says, it is now the only alternative to tropical hardwood plywood being produced in any significant volume. 
In 2012, despite dry container production being at a relatively low level and the total production for the year 2013 estimated at being about 2,400,000 TEU (twenty foot equivalent unit), in 2012, 650,000 TEU of dry freight containers were fitted with bamboo floors and the estimate for last year is some 720,000 TEU.  
This figure represents 30 percent of the year's total dry container production.
Bamboo benefits
The benefits of bamboo floors over other alternative flooring systemsfor intermodal containers, such as plastic-wood composite and larch/birch hybrid, include availability and price.
It is also kinder to the environment due to its biodegradability and is in abundance compared to wood from trees.
However, The Green Guide Institute (TGGI), an independent research and information organisation for consumers, points out that it is best to ensure suppliers use lower eco-impact methods when turning bamboo into fabric.
That may not be such an issue in the context of an intermodal container floor, but concerns have been raised about the adhesive used in the manufacturing process, which can release volatile organic chemicals into the air of an interior space over time, according to Joseph Lewitin of About.com.
Lewitin added that most bamboo floors have this adhesive in them, although the level of adhesive used and the amount of VOC's emitted will vary depending on how the planks are manufactured.
But whatever the case may be, there is much talk about the natural resource and its increasing use in a number of spheres.
Multi-use
Along with its appearance in the intermodal world, it has been and is being used in construction, to make paper, sports apparel, in the automotive industry, on construction sites and in the home, for floors, furniture and fittings and even a case for an iPhone.
It is also a highly renewable resource as a bamboo plant can grow to full maturity in three to five years, compared to upwards of 20 years for hardwood trees.
And, as it has the same dimensions as tropical hardwood plywood floorboards, it can be installed without any modification to container production lines and replaced by plywood floorboards if damaged in service and no bamboo replacements are readily available.
According to the COA, the main manufacturers of the bamboo floors are CIMC; Nantong; New Atlantic Forest Industries (NNAFI); Jiangxi Dechang Bamboo Board Company and Fujian Heqichang Bamboo. 
The Association said that these floor suppliers have a wide range of customers and their floorboards are used in open top and 45ft European containers as well as 20ft, 40ft and 40ftHC dry boxes. 
Flooring options
The COA report, Alternative Flooring Systems for Shipping Containers, said: "The hunt for alternatives to the tropical hardwood floor goes on and a number of possibilities are being pursued or investigated by various parties."
Other than bamboo, an example is a design for a steel floor made of five sheets of steel running the full width of the container. Each sheet is four foot long with stamped corrugations running lengthwise down the container.
Designed by Hapag Lloyd in conjunction with CIMC, this design's corrugations add strength to the panel, allowing the thickness to be reduced to just 3.2mm. 
An additional three cross members have been added but despite this, the use of 3.2mm plate has enabled this new design to be "weight neutral" compared to a 20ft with a plywood floor.
Trials of this design are now underway and the COA is auditing and compiling a list of suppliers which will be made available to members. 
Plummeting plastic
The number of plastic and composite floors being installed in containers was expected to rise in 2012, but it didn't, nor did it in 2013.
The COA report said: "There are (or were) two players in this market (plastic and composite) – MCI and Conforce – and they took very different approaches."
"MCI focused on using recycled plastic, as it is cheap and readily available, formed into planks with strengthening longitudinal steel omega sections. 
"Conforce, for their Eko-Flor, use a special thermoset plastic supplied by Bayer, which is much stronger than recycled plastic but more expensive.
"Orders have not been forthcoming because of the unwillingness of buyers to pay a premium of between $140 and $250 per TEU for a composite floor."