Automation 'easing warehouse labour shortage' says Honeywell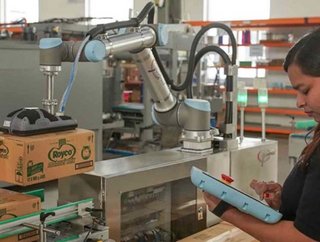 Collaborative robotics tech is the gold standard when it comes both to easing warehouse labour issues, and the pressing need for lightning quick last-mile logistics.
Much-needed urban warehouse capacity is in short supply, as is the labour needed to staff them – but automation is helping ease both issues, says Honeywell
The e-commerce boom that began during the pandemic is now less a boom and more like the 'new normal' for logistics.
One outcome of the rise of online shopping over the past three years is there is ongoing increased demand for warehousing and fulfilment centres to store and ship goods. The has led to acute demand for last-mile delivery and micro-fulfilment solutions has led to a shortage of available warehouse space in urban areas.
To address this issue, companies are looking at storage options that include shared warehousing, or they are outsourcing logistics to third-party providers (3PLs).
There is also increasing pressure on governments to help businesses react to new consumption trends, by investing in infrastructure to support the growth of logistics and warehousing industries.
These are serious operational and infrastructure problems, but there is a much more immediate and pressing warehouse problem: labour shortages.
Supply Chain Digital spoke to Keith Fisher, President of Warehouse Automation for Honeywell, the US multinational business that specialises in aerospace, building technologies, performance materials and technologies, as well as safety and productivity solutions
Labour shortage a pressing issue for warehouses
Fisher says the labour shortage is the most pressing challenge being faced by warehouse operators, especially across Europe.
"Across the continent, the past 12 months have seen a decrease in workforce availability across all industries, with the warehousing and logistics sector being one of the most at-risk."
In the UK alone, 86% of organisations are experiencing staff shortages in warehousing, according to The Chartered Institute of Logistics and Transport.
Fisher says a saving grace for warehouse operations has been automation.
He says: "Not only is automation meeting the growing demand for faster order fulfilment, driven by consumer expectations amid the rise of e-commerce, but it is also being used to gaps caused by labour shortfalls."
Fishers cites "intelligent automated sortation equipment" as an example.
"This is enabling many companies to offset labour shortages," he says. "Sortation technology boosts efficiency by combining items from multiple locations, to improve order processing time and accuracy.
He says it also "quickly directs products to proper staging and shipping lanes".
Fisher also says that autonomous mobile robots (AMRs) are emerging as another invaluable asset for warehouse operators.
He says: "AMRs can easily be integrated into existing operations to transport products efficiently through the warehouse on non-linear paths.
This cuts reliance on staff to push loaded carts or drive or forklifts, so freeing up capacity for other tasks.
Fisher believe this collaborative approach to automation tech is the gold standard when it comes both to easing warehouse labour issues, and the pressing need for lightning quick last-mile logistics.
"It is the ideal way to use these emerging technologies. It reduces repetitive tasks that are not the most effective use of people's time."