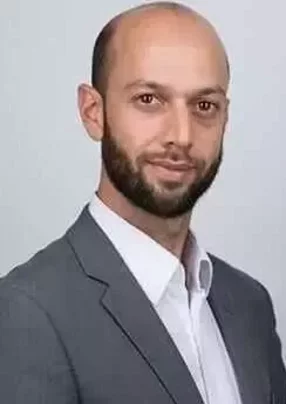 Mark Bromley
Director, Sourcing and Supplier Management
Mark Bromley, Director, Sourcing and Supplier Management, Mastercard, discusses how the company is innovating to be more accessible to startups...
Bromley has worked with Mastercard for a little over four years, having previously worked with Barclays Investment Bank as a Global Sourcing Manager and Head of Transactional Sourcing, and as a Procurement Analyst for American Express previous to that. 
As Director of Sourcing and Supplier Management, he is responsible for building sourcing strategies that align with the corporate vision, and Bromley and his team were recently awarded the Bias For Speed award from Mastercard's Head of Legal for the implementation of a process that allows the seamless onboarding of startups into the Mastercard ecosystem, The Mastercard Start Path. "We see the value of startups and want to be a partner to these companies," says Bromley, "and we wanted to create a process that was not control design for startups, but more speed to market." It is from this goal that Bromley and his teams moved to create a process that allowed for a startup to complete the onboarding process from several months down to just two weeks. 
The onboarding process took Bromley and his teams six months to create, and was culminated from numerous workshops and meetings that gathered a number of departments across the organisation, including finance, supply chain, risk, business and legal. "To get all these departments together with one goal in a global company is quite an achievement, and something I am personally proud of."
One of Bromley's favourite aspects of Mastercard is the culture. "It's very inclusive," he shares. "It's great to be a part of a company that talks the talk and walks the walk." He commends the work of president and CEO, Ajay Banga, who works tirelessly to ensure diversity and inclusion. Bromley shares that the new process was well received by stakeholders, without whom, the success of the new process would not have been possible. "The process is only as good as the support you receive for it. Our senior stakeholders understand that supply chains are diversifying and as a result have been exceptionally supportive," he says.  
This work that Bromley has led is a part of Mastercard Labs (R&D innovation team), of which there are eight globally. The labs specialise in VR, AI, AR and blockchain, with an exploration into how these technologies can drive company value while also providing new innovations to the 20,000 banks and 60 million merchants it supports. In addition to his work with the innovation labs, Bromley has two other areas of responsibility within the remit of the supply chain: cyber and intelligence solutions, and card products. "Looking at what our cybersecurity team is doing is both amazing and challenging," Bromley says. "One bad experience can lose a customer permanently, and larger companies are constantly the target of cyberattacks, so we need to ensure that our customers and their assets are protected at all times." The cyber group specifically focuses on securing the payments in Mastercard's ecosystem and leveraging the suppliers that enter into the ecosystem in strengthening the company's cybersecurity. Bromley shares that Mastercard is also looking to expand it's Artificial Intelligence Academy to drive its cybersecurity capabilities.