When the Walls Crumble: How the supply chain can navigate the interconnected digital organization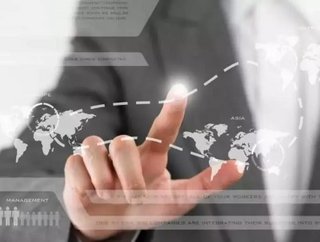 Dan Reeve, Director of Sales and Business Development, Esker In the digital age, the supply chain does not stand alone. Whether we like it or not, toda...
Dan Reeve, Director of Sales and Business Development, Esker
In the digital age, the supply chain does not stand alone. Whether we like it or not, today's business models weave functions such as accounts payable, sales and customer service into the operation of the supply chain—and ultimately, in its success or failure. That means that today's supply chain managers have to give consideration to every function that touches their operations.
In particular, sales and customer service departments have a big impact on the supply chain, and managers looking to secure their place within organizations would do well to concern themselves with the success of their order management operations. Inefficient processing of sales orders increases both hard costs and soft costs. The longer it takes for an order to advance from sales to customer service to fulfillment, the more expensive it is. The cost rises even more if the order has to be sent back because of an error, starting the process all over again.
In addition, the negative impact on customer service levels can have significant repercussions on an organization's bottom line. According to Forrester, the financial impact of raising a customer experience from below-average to above-average can translate to over $80 million in additional annual revenue. Those numbers are more than just compelling. Businesses that dismiss the direct impact of order management on today's complex supply chains are setting themselves up for a competitive disadvantage.
What blurred the departmental lines?
The strict siloes between customer service, inventory management and supply chain logistics have definitely broken down in the digital age. In an era when the ideal customer experience is defined by Amazon, customers—especially those in the millennial age group—have been conditioned to expect real-time transparency in price and inventory, reliable and accurate delivery time forecasts and a speedy, easy ordering process.
Savvy businesspeople know that the customer experience directly affects organizational success. In fact, the Chief Supply Chain Officer Report by Gartner's SCM World showed 45 percent of supply chain managers believe improved customer service and higher levels of customer loyalty are the main ways supply chain can impact the overall business.
But it's more than just the company's bottom line that's impacted by the customer experience. By a factor of nearly 2:1, supply chain managers included in the report who say their CEOs consider the supply chain equally critical as sales and product management also say they place high importance on customer service. These three lines of business weave inexorably through supply chain operations as a direct effect of the digital transformation. While digital technology has led to increased complexity, it is also the means by which supply chain managers can navigate this complicated new ecosystem.
The first step: EDI
Odds are that your organization already utilizes an Electronic Data Interchange (EDI) system to exchange data such as sales orders and invoices in a standard electronic format. Inbound information is fed through a mapping system, where it follows a set of digital instructions to output the data in the correct format. EDI is the first step to digitizing the supply chain. These systems reduce bottom-line costs, increase data accuracy, accelerate business cycles and enhance security. But they're still only first steps, not comprehensive solutions in and of themselves. Up to one-third of EDI orders can have errors, leading to frustrating inefficiencies.
The problem is that EDI stops short of being able to handle exceptions like incorrect pricing or customer information, creating gaps that need manual correction. Orders with such errors have to be put through a complicated workflow before they can be fed into a company's ERP system. The resulting system is thus not really an automated one, since the number of manual touchpoints is still high.
In addition, just because you have an EDI infrastructure in place doesn't mean suddenly all of your orders are going to start coming in through that system. Your customers aren't going to want undergo long training processes in an unfamiliar technology just so at the end of the day they can give you money. They want to be able to send their orders through whatever channel suits them best: fax, email, paper, online, by phone and so forth. A truly advanced digital solution is supposed to enhance the customer experience, not frustrate it.
A step further: Automation
Only a fully automated solution, one that takes digitized supply chain processes to the next level, can truly add to your customer service levels. Such solutions should incorporate advanced technology like optical character recognition (OCR) to take the information captured from an EDI order and create a human readable version. This lets your customers submit orders in the form of their choice while also making it easier for customer service representatives (CSRs) to verify information, make any necessary corrections and get the order to the fulfillment center as quickly as possible. And since every order is stored in one system regardless of channel or format, workflows are unified and streamlined.
Fully automating order process management reduces costs associated with order processing errors, allows operations to handle increasing volumes of order without adding new staff and frees up CSRs to focus on customer satisfaction and upselling. But the organizational benefits range far beyond the customer service pool. In particular, they satisfy the executive appetite for increased metrics and visibility through the collection and analysis of real-time data. According to the Aberdeen Group, "improving internal cross-departmental visibility" and "streamlining processes for easier monitoring and enhanced usability" are the top two strategic actions companies believe can make complex supply chains more manageable.
Automation is the enabler, providing the ability for managers to set and track detailed KPIs that relate to specific business concerns as well as allow for customizable dashboards. The increased transparency and reporting capabilities reveal the "actionable insights" that strategic leaders hunger for, as well as provide a complete audit trail in case today's complex privacy concerns and regulatory standards necessitate increased compliance efforts. That increased transparency also works to the advantage of logistics, increasing customer satisfaction by providing predictable, reliable order and delivery.  
Finally, it doesn't matter how great a system is if it doesn't show a clear ROI for the organization's IT staff. In 2017, most IT professionals see the benefit of cloud-based solutions, especially for businesses with big ambitions to grow. Automated document processing software provides easy setup, automatic upgrades and backups and a pay-as-you-go pricing model that enables scalability. Automation also relieves the pressure that EDI exceptions place on IT infrastructure, since orders aren't having to be processed multiple times. This may seem like a tertiary benefit, but any manager knows that when IT ain't happy, ain't nobody happy.
Supply chain in the digital age
The transparency that automation brings is critical to increased customer service levels, faster supply times and more efficient inventory management. And the insights that it offers lets supply chain managers forecast demand cycles, catch potential issues early and track resources in real-time. Digitization of orders, invoices and payments increases accuracy levels and streamlines document processing, as well.
The supply chain no longer takes a backseat to sales or customer service when it comes to impacting the customer experience. Supply chain managers today must be concerned with all touchpoints of the order lifecycle, from sales to procurement to accounting. The supply chain isn't siloed inside a warehouse anymore, and managers must start to think more like members of the c-suite, taking the business's overall organizational structure and strategic goals into account. Digital technologies have broken down the traditional walls that exist between job functions and created a whole new supply chain paradigm with new challenges. Only by embracing digital technology can managers turn those challenges into opportunities.
About the author
Dan Reeve is the Director of Sales and Business Development for Esker Americas, a worldwide leader in cloud-based document process software. Dan's specialties include: order-to-cash and procure-to-pay solutions; electronic invoice processing; improving cash collection in order to lower DSO; and accounts payable automation integration with ERP.
The January issue of Supply Chain Digital is live!
Follow @SupplyChainD on Twitter.