Wengel, Engel & Alicke head top ten supply chain influencers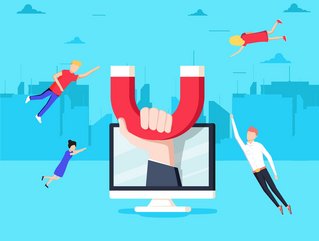 Kathryn Wengel of Johnson & Johnson, Unilever's Marc Engel & Knut Alicke of McKinsey head up our list of the top 10 supply chain influencers
Supply chain is experiencing a period of turbulence and change the likes of which it has not seen in at least a generation. Those who have the greatest insight into this situation are the management consultants, technology providers and business analysts who are most closely connected to it. Here, we pick 10 supply chain figures whose views on the subject carry real weight.
10. Lora Cecere, Founder, Supply Chain Insights
Supply Chain Insights was founded in February 2012 by Cecere. Research is at the centre of what Insights does, with its offerings including speaking, advisory services, community enablement and training. "We want to be the first place supply chain leaders turn to help their supply chain teams get better," she says. She is also co-author of the book, Bricks Matter: The Role of Supply Chains in Building Market-Driven Differentiation.
9. Michael Corbo, Chief Supply Chain Officer, Colgate Palmolive
Corbo is an experienced Chief Supply Chain Officer (SCCO) with a comprehensive history in the consumer goods industry. He has spent his entire career with Colgate, working across a variety of different positions. He is skilled in negotiation, operations management, supply chain optimisation, consumer products and demand planning. Corbo is currently leading Colgate Palmolive's transformation to a digital supply chain.
8. Dr Dirk Holbach, CSCO, Laundry & Home Care, Henkel
Havard-educated Holbach is responsible forLaundry Home and Care's end-to-end supply chain, with his business unit counting for US$6.9mn in sales. Holbach has six regional hubs, 33 factories and 47 warehouses within his remit. He has worked at Henkel over the past 26 years in a variety of roles, beginning as a Junior Manager of Corporate Purchasing. During his career, Holbach's focus has been on supply chain strategy, organisation development, network optimisation, continuous improvement and post-merger integrations.
7. Dr Yossi Sheffi, Director, MIT Centre for Transportation & Logistics
Dr Sheffi is an expert in systems optimisation, risk analysis, and supply chain management. He also serves as the Director of the Centre for Transportation and Logistics. He is the author of several bestselling books, including The Resilient Enterprise, Urban Transportation Networks, Logistics Clusters, and The Power of Resilience. He has founded or co-founded five successful companies: LogiCorp; PTCG; e-Chemicals; Logistics.com; and Syncra Systems.
6. Ivanka Janssen, Chief Supply Chain Officer, Philips
Janssen is an experienced supply chain leader with 21 years' international management experience in operations, manufacturing, supply chain, route to market, logistics, customer service and procurement. She is focused on creating a competitive edge. Prior to her role at Philips, Janssen served as VP Supply Chain, Europe, Eastern Europe and Sub Saharan Africa at PepsiCo. "The more you can reflect the society in your work environment, the closer you are to where the consumers and customers are," she says of diversity in the workplace.
5. John Kern, SVP, Supply Chain Operations, Cisco
Kern leads a diverse global team, who are responsible for manufacturing, new product introduction, product lifecycle management, sourcing and supplier management, planning, logistics and product quality. He has led efforts to digitise Cisco's supply chain, as well as evolving Cisco's growth in software and cloud-delivered solutions. Kern is leading the company's circular economy effort and is serving as the executive country sponsor for India and Brazil.
4. Martin Barkman, Senior Vice President, Global Head of Solution Management, Digital Supply Chain at SAP
As a chemical engineering undergraduate at Cornell University, Barkman took classes with Pulitzer Prize-winning astronomer, writer and broadcaster, Carl Sagan. He joined SAP in 2013 when it bought partner company SmartOps, of which he was CEO. Since then, he has occupied various roles in supply chain management at SAP - first driving growth and introducing a new planning solution and, most recently, being responsible for solution management for its vast digital supply chain portfolio. "The technologies that are helping drive us towards sustainability are the same ones that enable consumers to behave in ways that aren't so sustainable," Barkman has observed.
3. Knut Alicke, Partner & Head Of Supply Chain Europe, McKinsey
Alicke advises companies on supply chain management and digital supply chain transformations. He also leads the McKinsey Supply Chain Executive Academy, which helps build client capabilities. He is a professor at University of Karlsruhe, where he teaches supply chain management. "Most supply chain execs say they need to improve by increasing supply chain visibility," Alicke has said.
2. Marc Engel, CSCO, Unilever
Having worked at Unilever for over 20 years, Engel has extensive experience in supply chain operations, covering procurement, logistics, finance and strategy development. Before being appointed Chief Supply Chain Officer, Engel had an executive leadership role in Unilever's East Africa business, where he was responsible for laying the foundations for accelerated growth. He has an MSc in applied physics from the University of Groningen in the Netherlands.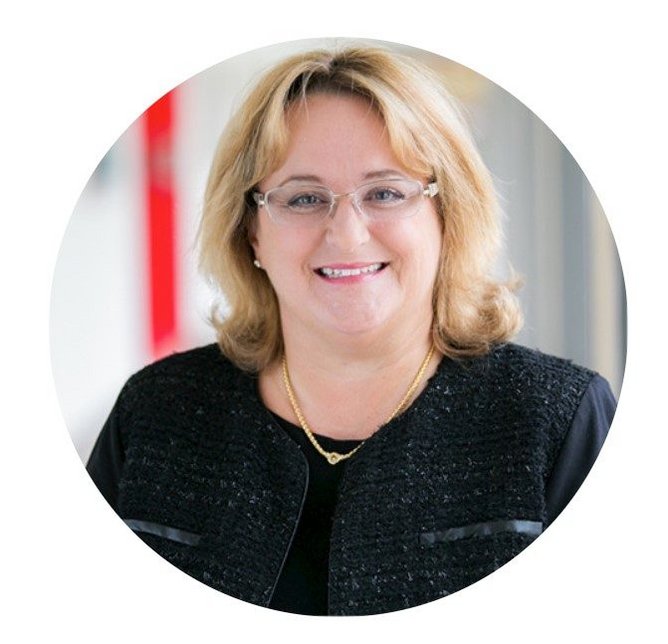 Kathryn Wengel of Johnson & Johnson
1. Kathryn Wengel, Executive VP and Chief Global Supply Chain Officer, Johnson & Johnson
Wengel leads all aspects of the J&J supply chain across Consumer Health, Medical Devices and Pharmaceuticals. She builds globally diverse teams and is also a Chairman of the Board for GS1 Global, an organisation that sets and maintains standards regarding the exchange of critical business data. In 2019, Wengel was recognised by the Council of Supply Management Professionals, receiving its Distinguished Service Award, the top cross-industry supply chain honour, and was inducted into the Supply Chain Hall of Fame.